If you're looking for an awesome holiday gift for a little one around 6 to 10, then you need to check out the new Monster High dolls and other accessories. They're bigger and better than ever. With high quality clothes and details, these are some of our new favorite toys. This post has been sponsored by Lunchbox but all thoughts and opinions are our own.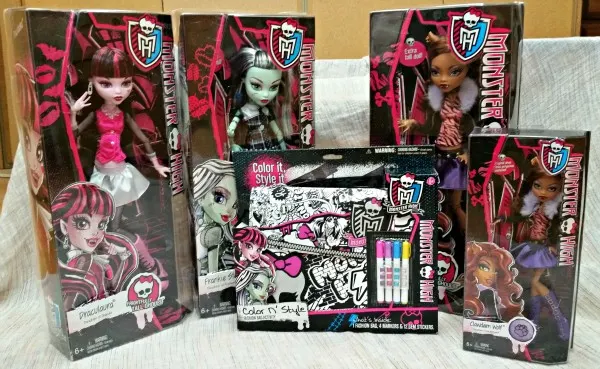 New Monster High Dolls
I know we've all been taught that bigger isn't always better. But in this case, the new 17″ tall Monster High dolls are super fun. With stylish clothes and lengthy hair to play with, these dolls are more fun than ever.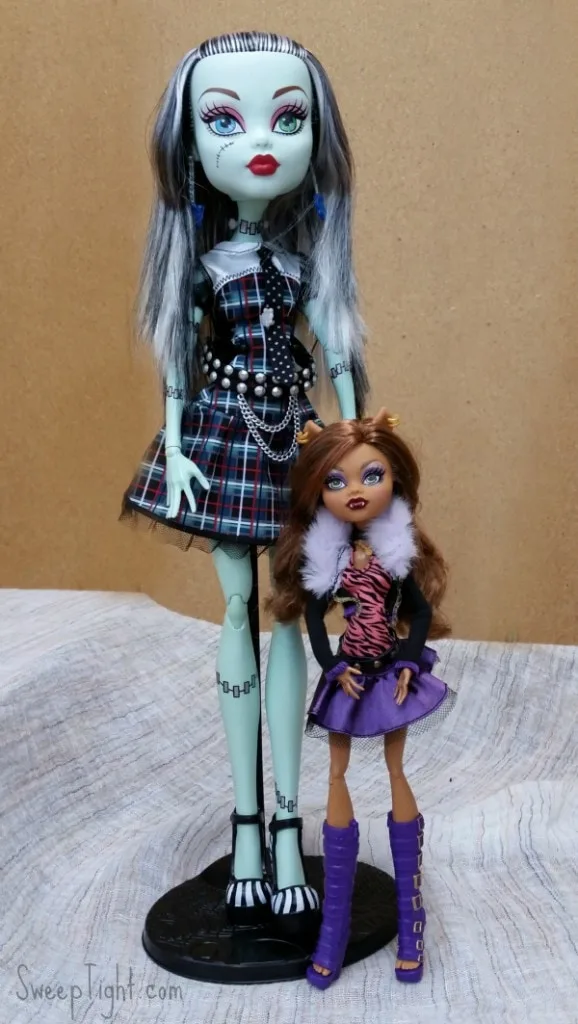 They bend at all the joints we do so it's easy to have them for tea parties or pose them in just the right position to stand in your room. (The 17″ dolls come with a stand.)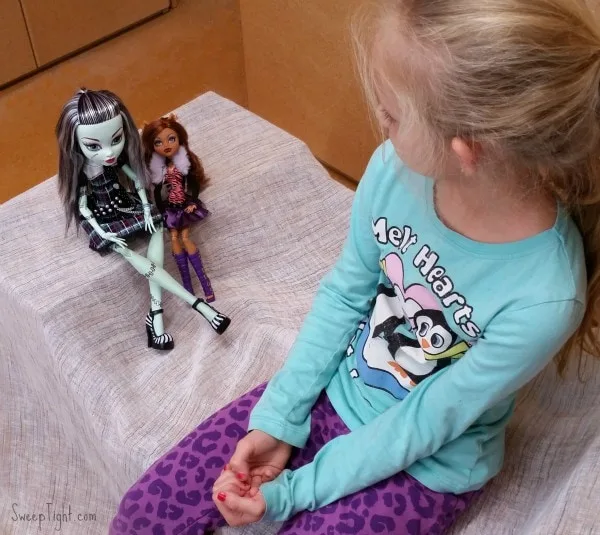 They're clothes are amazing and frighteningly fashionable. Each doll comes with an incredible outfit that little girls will be just itching to mimic. Bella loved what the Clawdeen Doll was wearing.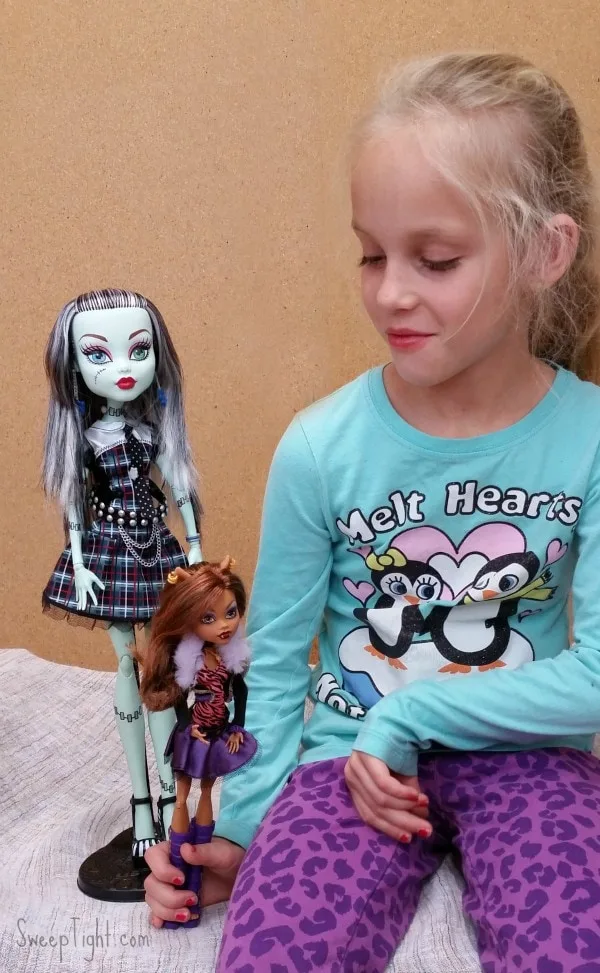 Our Favorite Ways to Play We love playing with their hair! It is so fun to style. The colors in the hair are unique and interesting. Frankie Stein, daughter of Frankenstein, has seemingly black and silver-ish hair. When we started playing with it, we realized it glows purple when you hold it at different angles!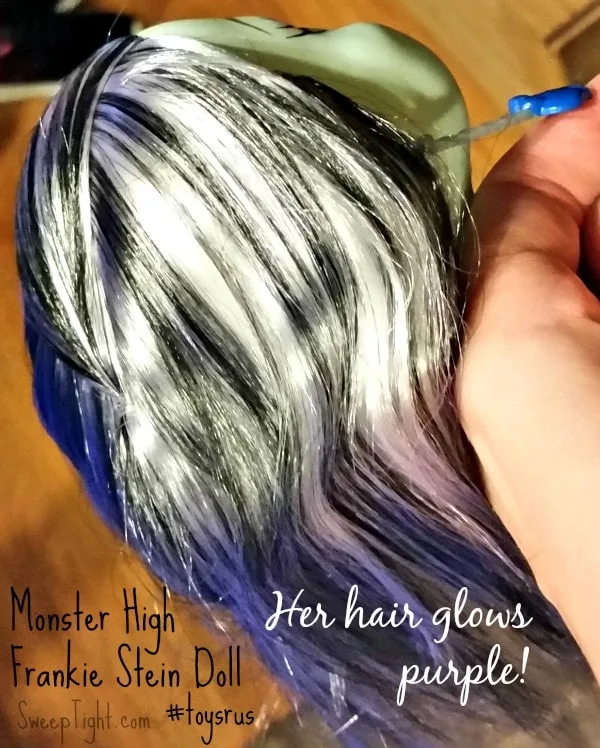 We also found it really fun to make the taller dolls the older siblings. Bella is the youngest and therefore the smallest of all her siblings, so she had a ball making the 17″ Frankie Stein big sister to the original size Clawdeen Doll.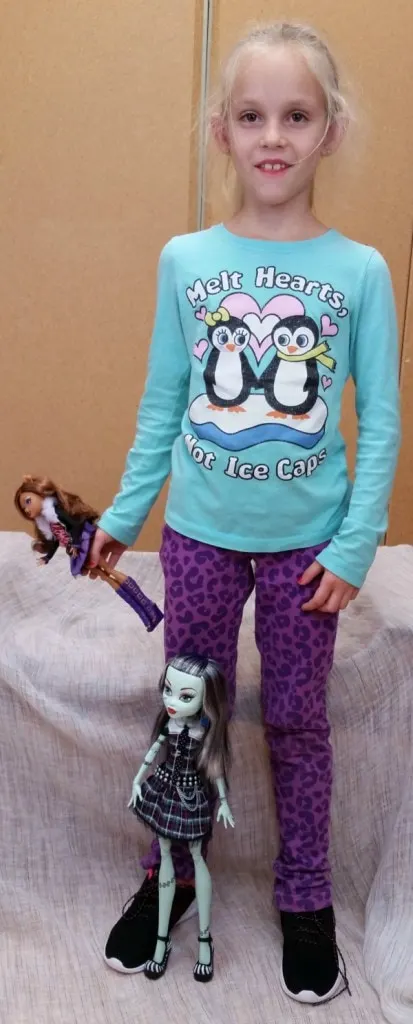 Plus, coloring the Tara Toy Monster High Color N Style Fashion Bag to match our favorite doll is a blast. It even comes with sparkling gems.
Where to Find Them
Toys"R"Us has an amazing selection of Monster High toys this holiday season. You can even purchase these online and pick them up in store–my personal favorite way to shop especially during the holidays.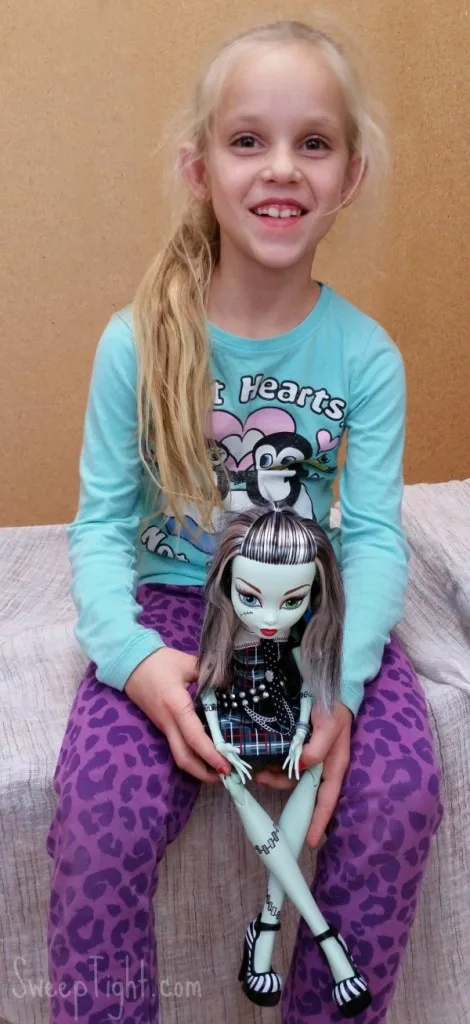 What is your favorite feature of the new Monster High Dolls?