I created a recipe for Nutella muffins using Greek Yogurt. I received a package from Fisher Nuts in order to complete my recipe. I added Fisher Almond Slivers to the muffins for an added crunch of deliciousness.
Nutella Muffins with Greek Yogurt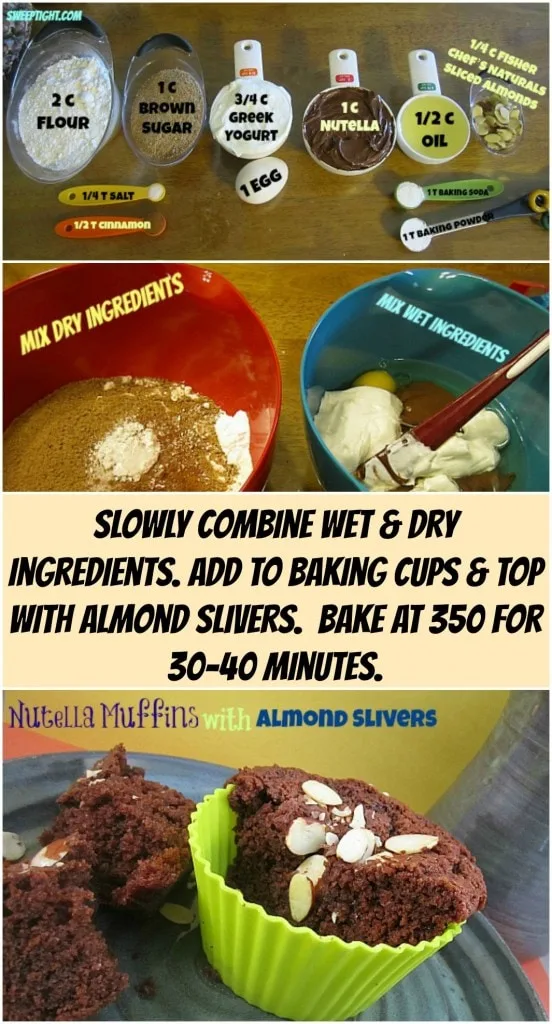 As you can probably tell I have a bit of a Nutella obsession. I can easily eat it with a spoon, but prefer to experiment with recipes. I also like to use Greek Yogurt as much as possible. I used this muffin recipe as a base and modified it to work with my ingredients.
Using the supplies included in my package from Fisher Nuts made it even more fun to create this recipe. The colorful mixing bowls and measuring spoons are just what I needed to put me in the baking mood!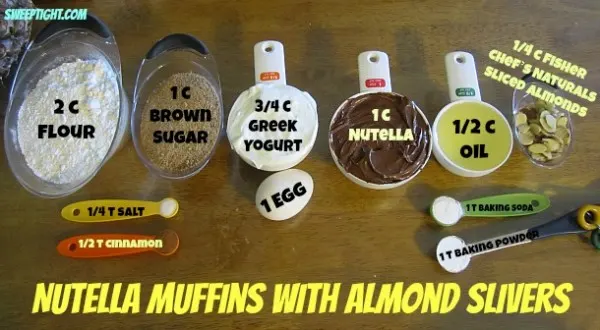 I laid out all my ingredients first. I like to do this so I don't forget anything! Then I used separate mixing bowls for the wet and dry ingredients. Mix both bowls well and then slowly add the dry ingredients to the wet.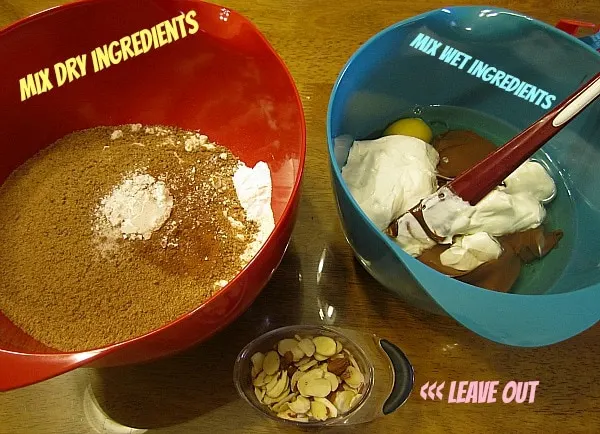 After everything was mixed together well (except almonds), I added the mixture to the Casabella Jumbo Muffin Cups. I added the almond slivers to the top of the batter. I placed the muffin cups onto a baking sheet and placed in the oven. Since I opted for the bigger muffins, the bake time increased to about 35 minutes.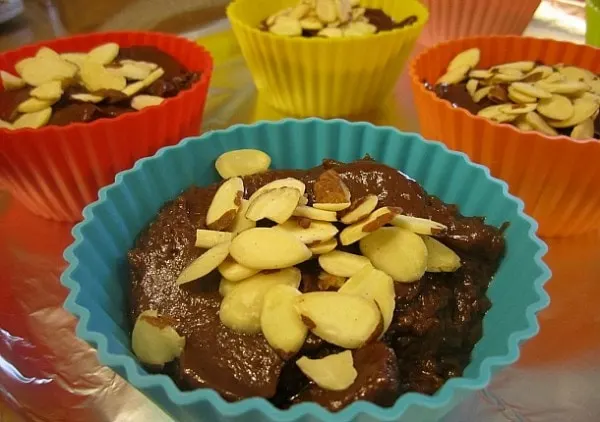 Not sure if it was from the heavy batter, or the almonds on top, but my muffins didn't rise on top. They didn't get that "rounded muffin" top that they probably should have. Since they tasted so good, I will not consider this a fail! Everyone loved the flavor and definitely didn't judge them on their looks.
Lol my muffins get an F in beauty. ..but a solid B plus in flavor.
I brought them to my Gram's on Mother's day so I got plenty of feedback. Shelley called them "brownie-ish muffins" and Mike thought they were cupcakes. They have a brownie/cake kind of consistency. The kids and everyone else loved them, as well!
Yield: 6 Jumbo Muffins
Nutella Muffins with Greek Yogurt and Almonds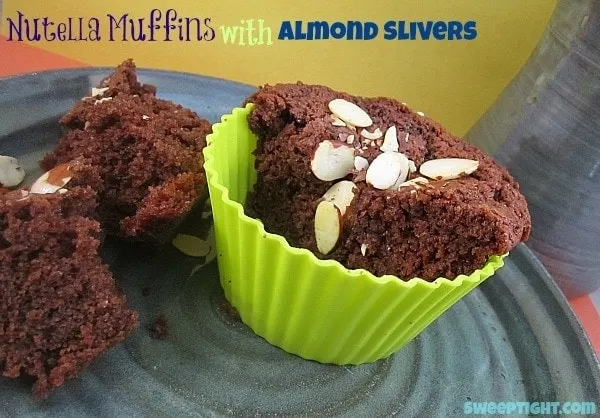 Any excuse to use Nutella, right? These Nutella muffins are pretty tasty.
Ingredients
3/4 cup Greek Yogurt
2 cups Flour
1 teaspoon Baking Soda
1 teaspoon Baking Powder
1/2 teaspoon Ground Cinnamon
1/4 teaspoon Salt
1 cup Nutella
1 cup Light Brown Sugar, I used Organic Cane Sugar
1/2 cup Canola Oil
1 Large Egg
1/4 cup Fisher Chef's Naturals Sliced Almonds
Instructions
Preheat oven to 350 degrees
Mix all dry ingredients in a bowl (except nuts)
Mix all wet ingredients in a separate bowl
Add dry ingredients slowly into wet, mixing well
Add batter into your baking cups (I used 6 jumbo cups)
Top with Fisher Chef's Naturals Sliced Almonds
Bake for 30-40 minutes for jumbo cups - adjust to about 20-25 for 12 smaller muffins.
Check with a toothpick
Cool and serve
Nutrition Information:
Yield:
6
Serving Size:
1 Jumbo Muffin
Amount Per Serving:
Calories:

770
Total Fat:

40g
Saturated Fat:

13g
Trans Fat:

0g
Unsaturated Fat:

25g
Cholesterol:

32mg
Sodium:

426mg
Carbohydrates:

91g
Fiber:

6g
Sugar:

52g
Protein:

14g
Nutrition facts are an estimate only.