Now that we have discovered this orange muffins recipe, breakfast shall never be the same. Actually, the tasty muffins are good any time of day. Using 100% Florida Orange Juice, the orange muffins recipe is sweet, citrusy, and perfect for spring and summer. This post is sponsored, but all opinions are my own.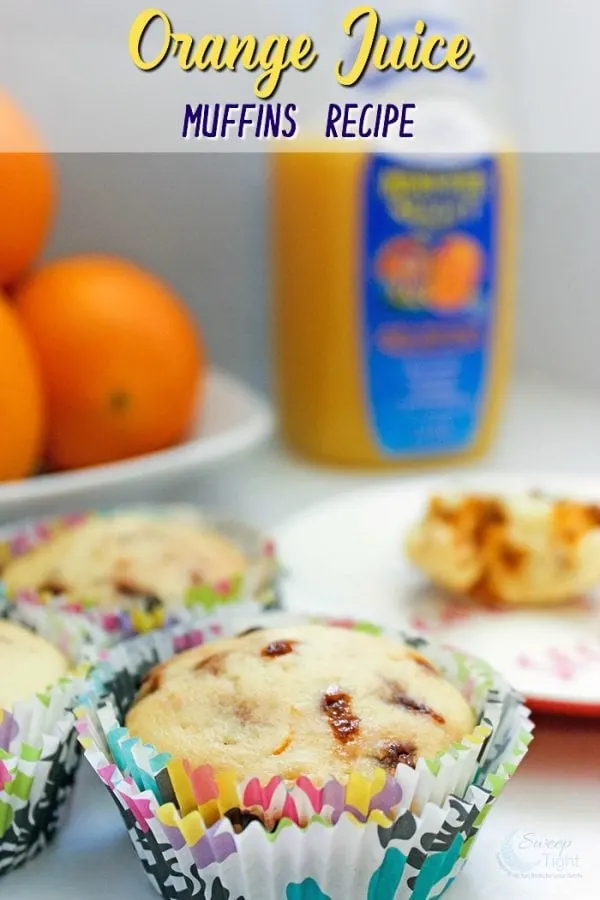 I absolutely love citrus. The scents are revitalizing. The flavors are scrumptious. The colors are happiness. So, it's not surprising that orange juice muffins are now at the top of my list of recipes. It's safe to say that Mike agrees since he ate six muffins in one sitting.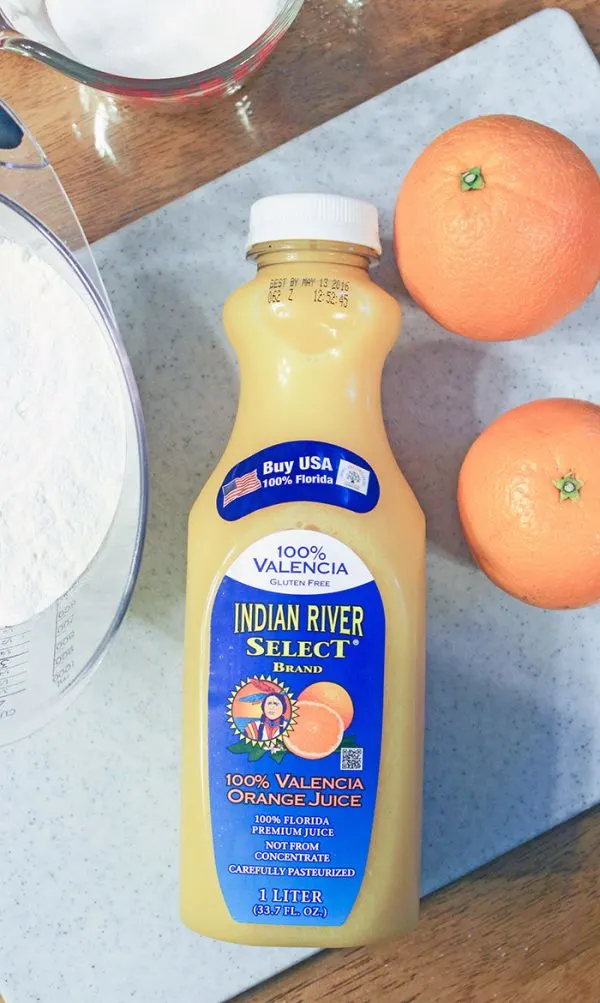 Of course, you can switch up the add-ins, but I don't suggest it. You can't even tell the flax seeds are there, and cinnamon chips are like morsels of magic.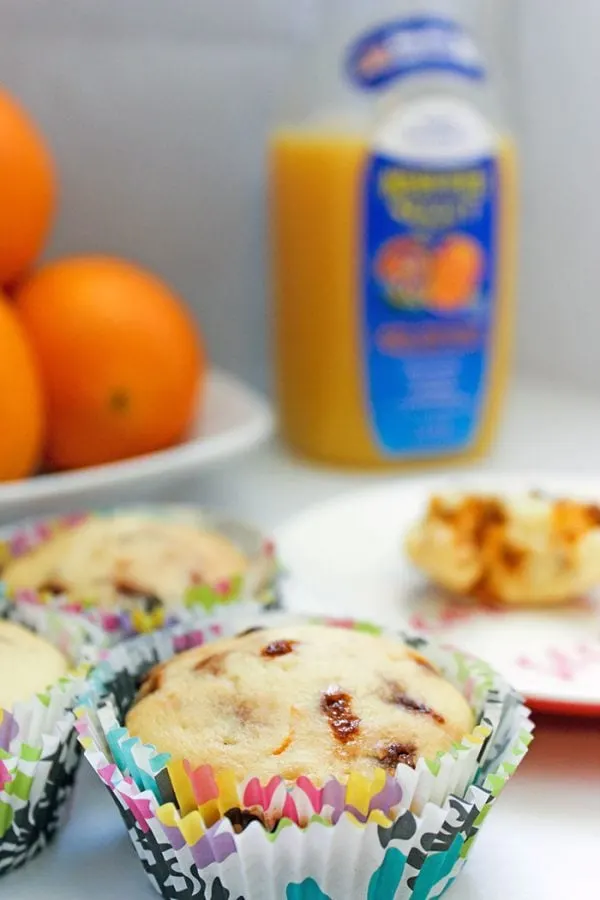 Orange Muffins Recipe with Flax Seeds and Cinnamon Chips
Makes about 18 regular size muffins.
Ingredients:
2 cups flour
1/3 cup sugar
1 tablespoon baking powder
1/2 teaspoon salt
1 egg
1/4 cup applesauce
3/4 cup Indian River Select Brand Orange Juice
1/4 cup milk
1/2 teaspoon orange zest
1 tablespoon ground flax seeds (optional)
1 cup cinnamon chips (optional)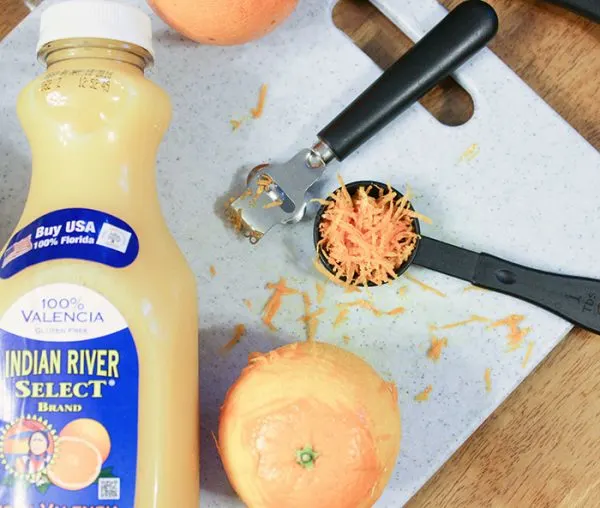 Directions:
Preheat oven to 400 degrees and line a muffin tin with foil liners. Do not use paper liners because the muffins will stick. (I discovered this the hard way.)
Combine dry ingredients in one bowl – flour, sugar, baking powder, salt, and flax seeds. Leave chips out for now.
Mix all liquid ingredients – egg, applesauce, Indian River Select Brand Orange Juice, milk, and orange zest. (Is orange zest a liquid? Nope, but that's where I put it.)
Once you have mixed all the liquid ingredients well, slowly add in the dry mixture. Mix until combined.
Stir in the cinnamon chips by hand. Or, if you'd prefer a different flavor chip, nuts, raisins, etc. Mix them in at this point.
Fill muffin tins about 2/3 of the way full.
Bake for 15 minutes. Check with a toothpick to make sure they are done.
Allow to cool before eating, but they are extra delicious warm.
Enjoy!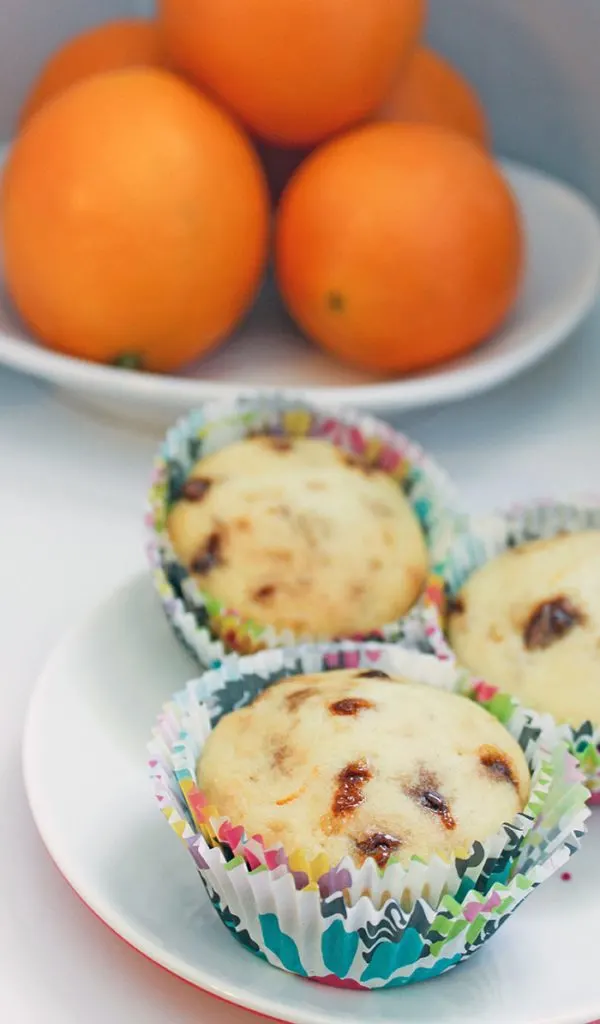 If you haven't tried Indian River 100% Florida Orange and Grapefruit Juice yet, I suggest you seek it out. Use their store locator to find a grocery store near you. I was able to find the orange juice at our Whole Foods. They were out of the grapefruit juice, but I will be sure to grab that once it's back in stock.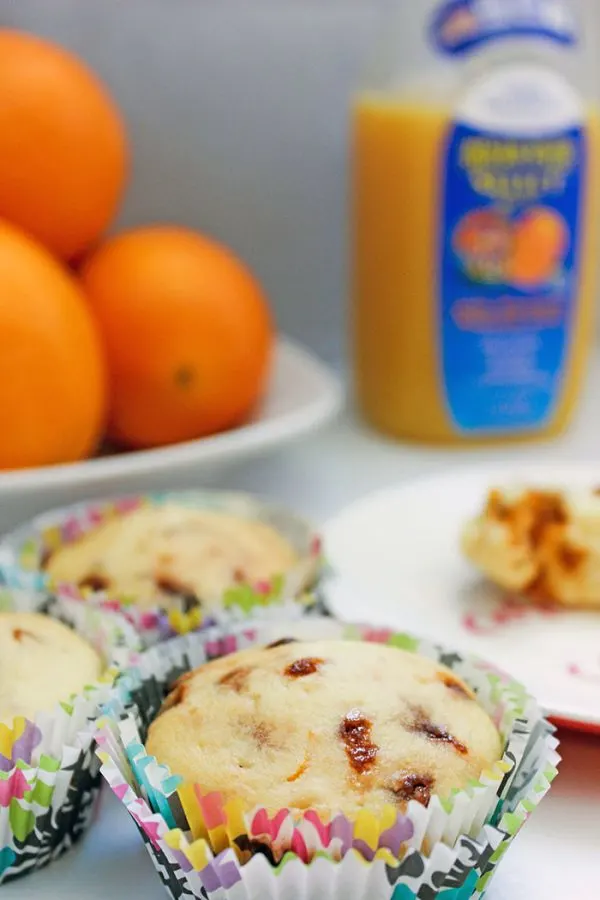 Savings
Indian River typically has a Loyal Customer coupon available. Sign up to take advantage of the savings.
More muffin recipes to try:
Have you tried Indian River Orange Juice or Grapefruit Juice yet? Do you have a favorite orange muffins recipe?