An overnight French toast bake recipe is so lovely to have. Waking up with the thought of breakfast almost done is a fabulous feeling. If you have guests, sleepovers, or just want a special brunch for any reason, this French toast bake with apples is sure to please. Add this tasty overnight breakfast recipe to your recipe box immediately.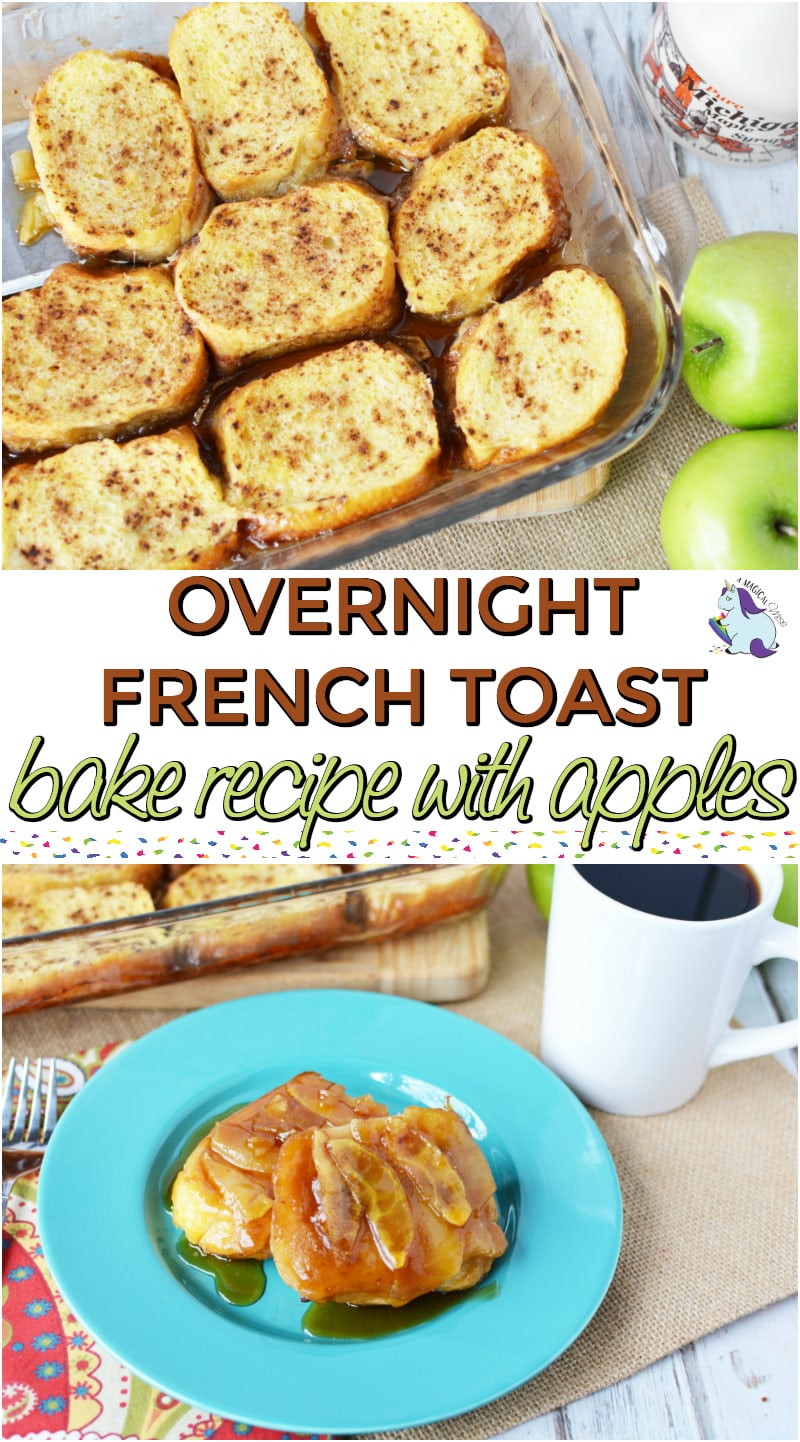 If you end up with extra apples during an apple-picking season, here is a way to put them to good use. A French toast overnight breakfast recipe is also a great way to use up day-old bread. Thanks to our contributor, Kari from Craft Create Cook for this recipe. She has lots of scrumptious breakfast recipes for you to add to your list.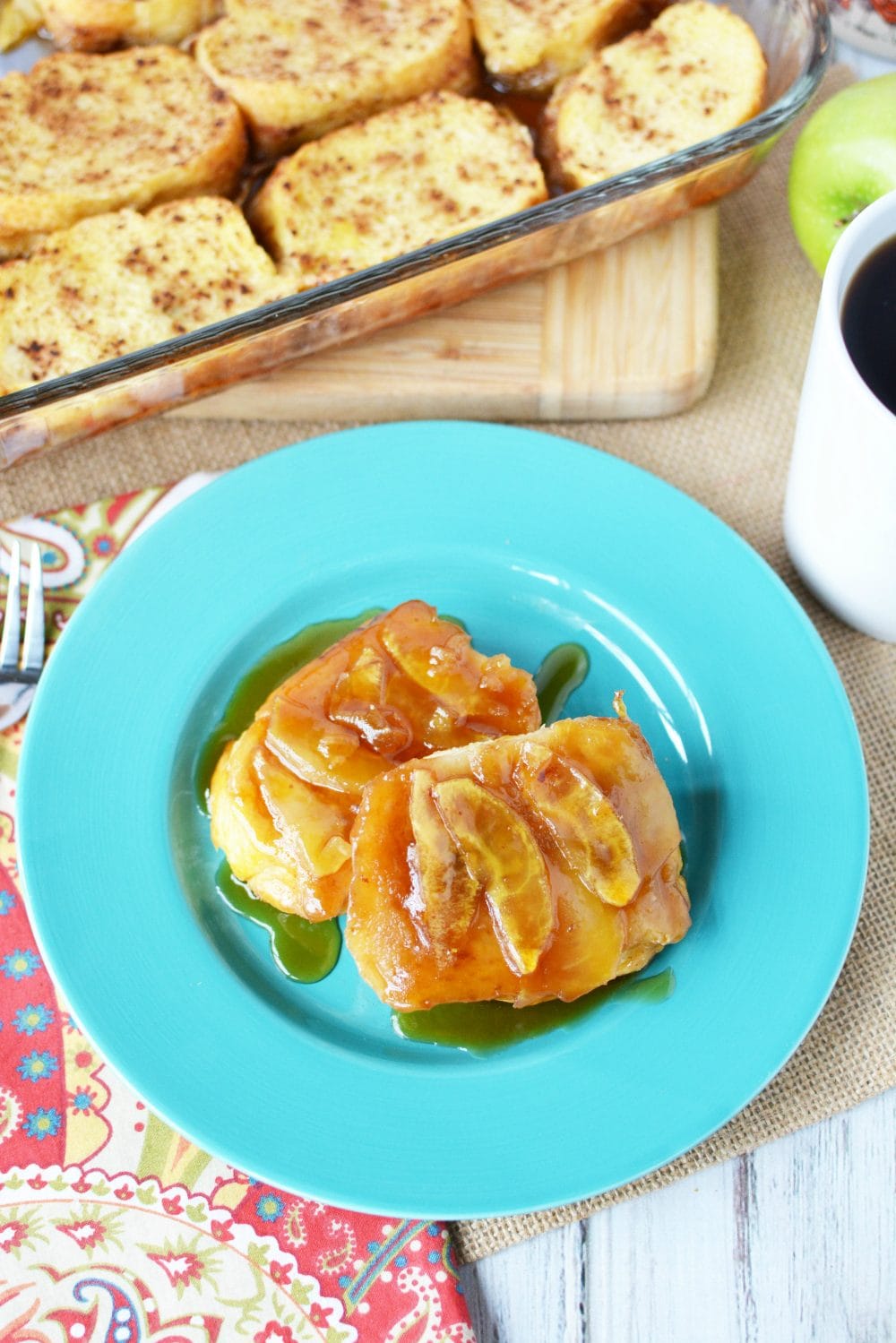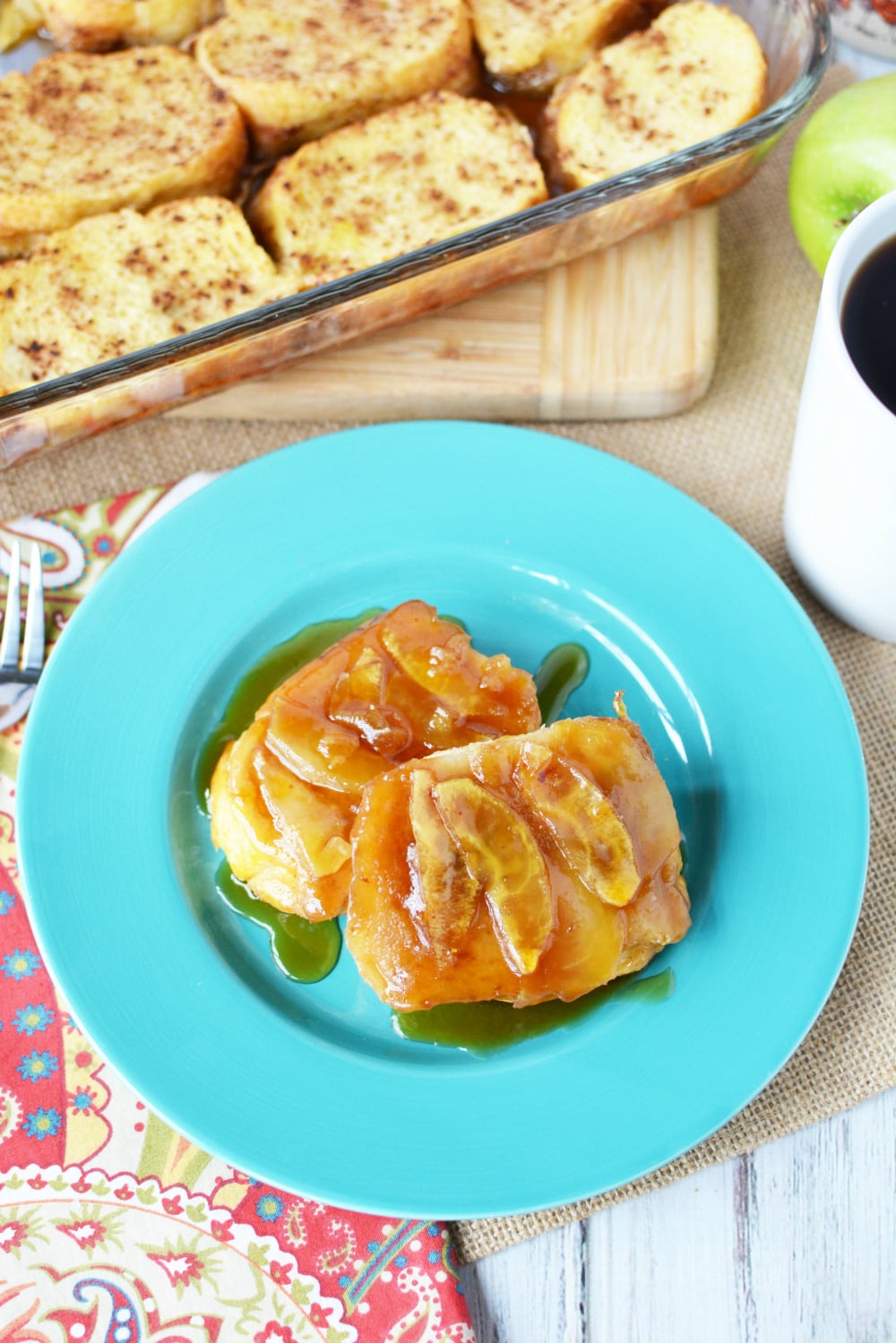 Another must-make ==> Slow cooker French toast recipe. Wake up drooling thanks to breakfast being ready in your slow cooker.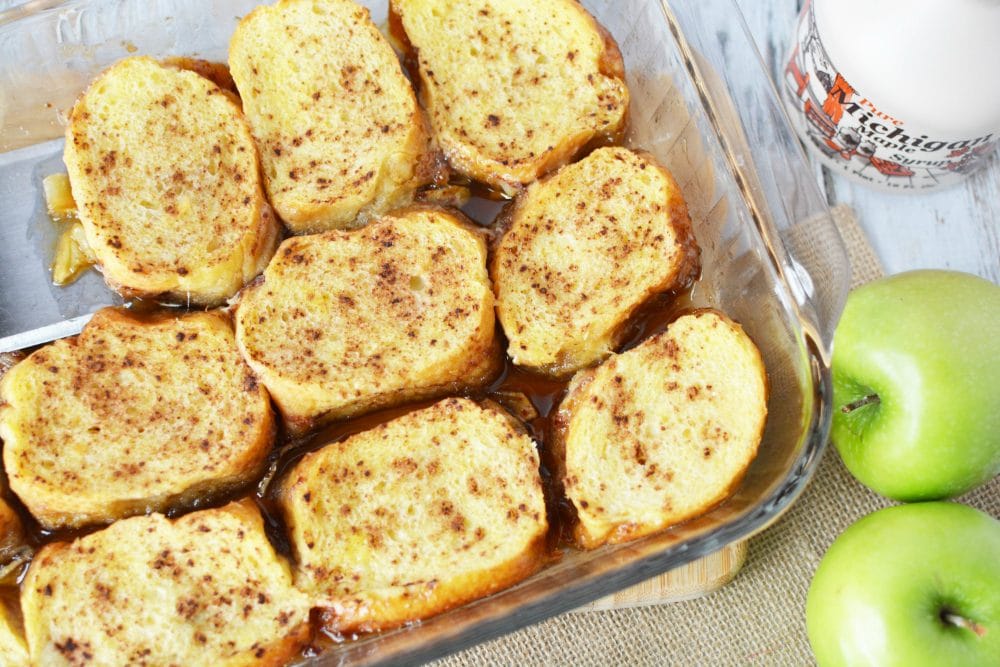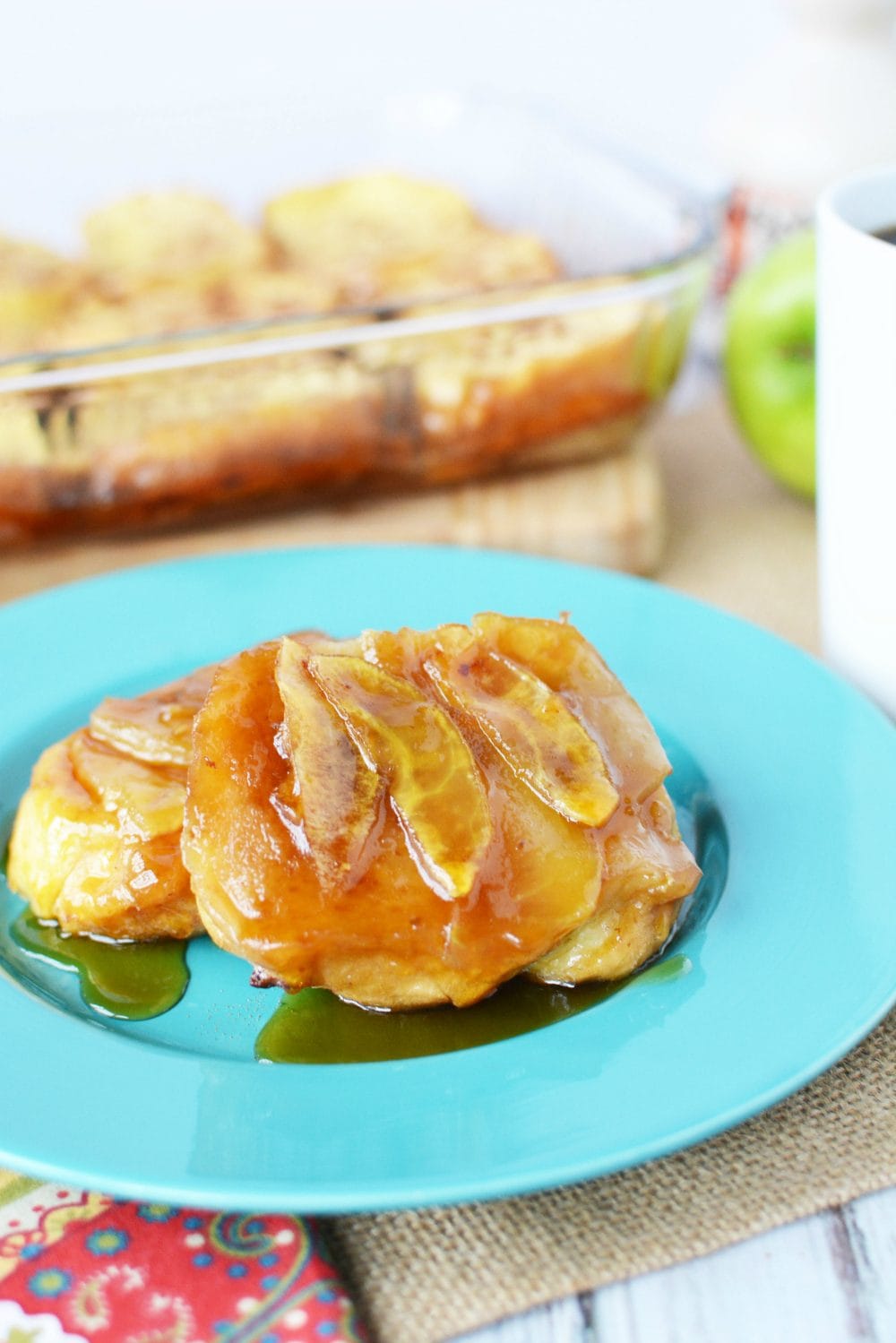 Mornings are chaotic enough. Take some pressure off with breakfasts you can make ahead of time. Maybe even make it so everyone can sit down and enjoy a hot morning meal — instead of wolfing it down and racing out the door.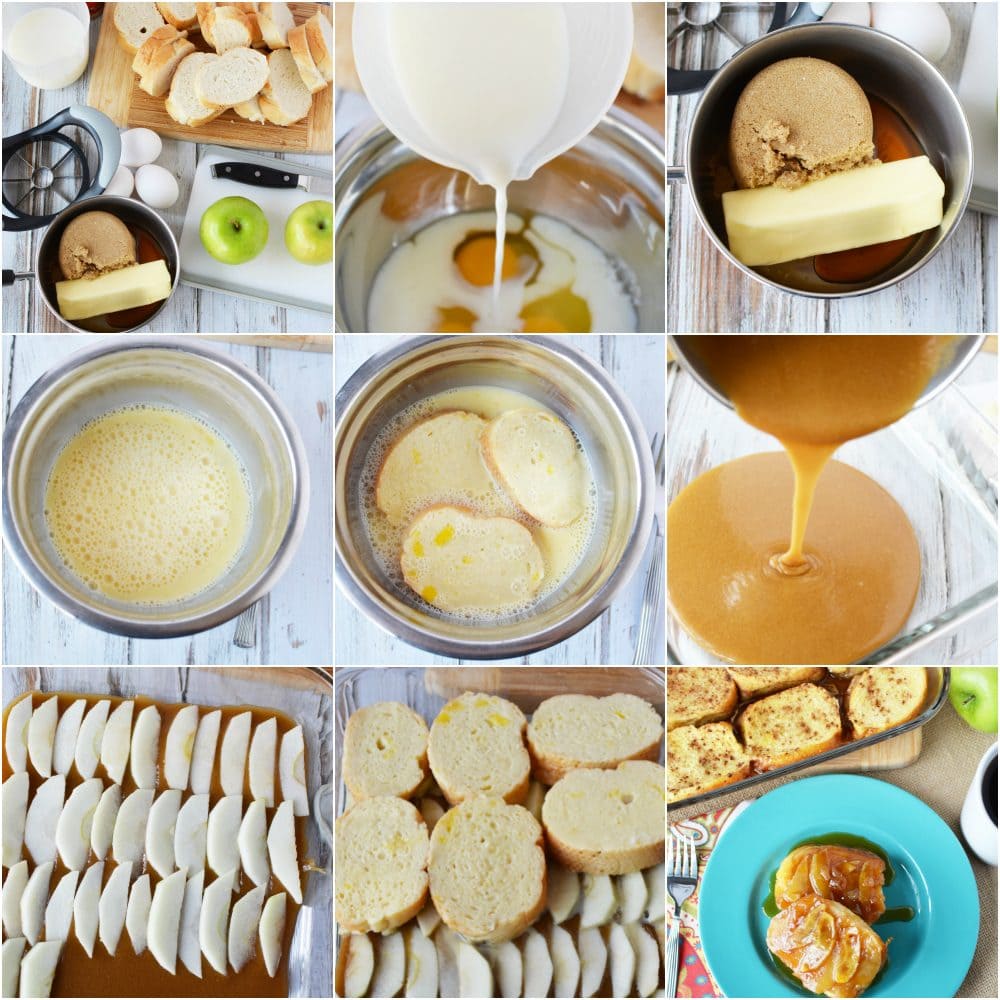 Print
Overnight French Toast Bake Recipe with Apples
Ingredients
1 cup packed brown sugar
1 stick, 1/2 cup, butter
2 tablespoons maple syrup
2 apples, peeled, cored, and sliced into 1/4″ slices
3 eggs
1 cup milk
1 teaspoon vanilla
day-old French bread cut into 3/4″ thick slices
maple syrup for serving
Instructions
In a saucepan add brown sugar, butter, and syrup. Heat on medium heat, stirring constantly just until bubbling. Pour into ungreased 9×13 pan.
Arrange sliced apples on top of brown sugar mixture in a single layer.
Beat eggs, vanilla, and milk together in a mixing bowl. Add bread, letting soak for about a minute, using a fork to flip the bread over to coat all sides. Place bread on the apples.
Cover and refrigerate overnight.
Remove from refrigerator and preheat oven to 350. Bake, uncovered for 30-35 minutes or until center is set.
Serve with syrup.
Courses Breakfast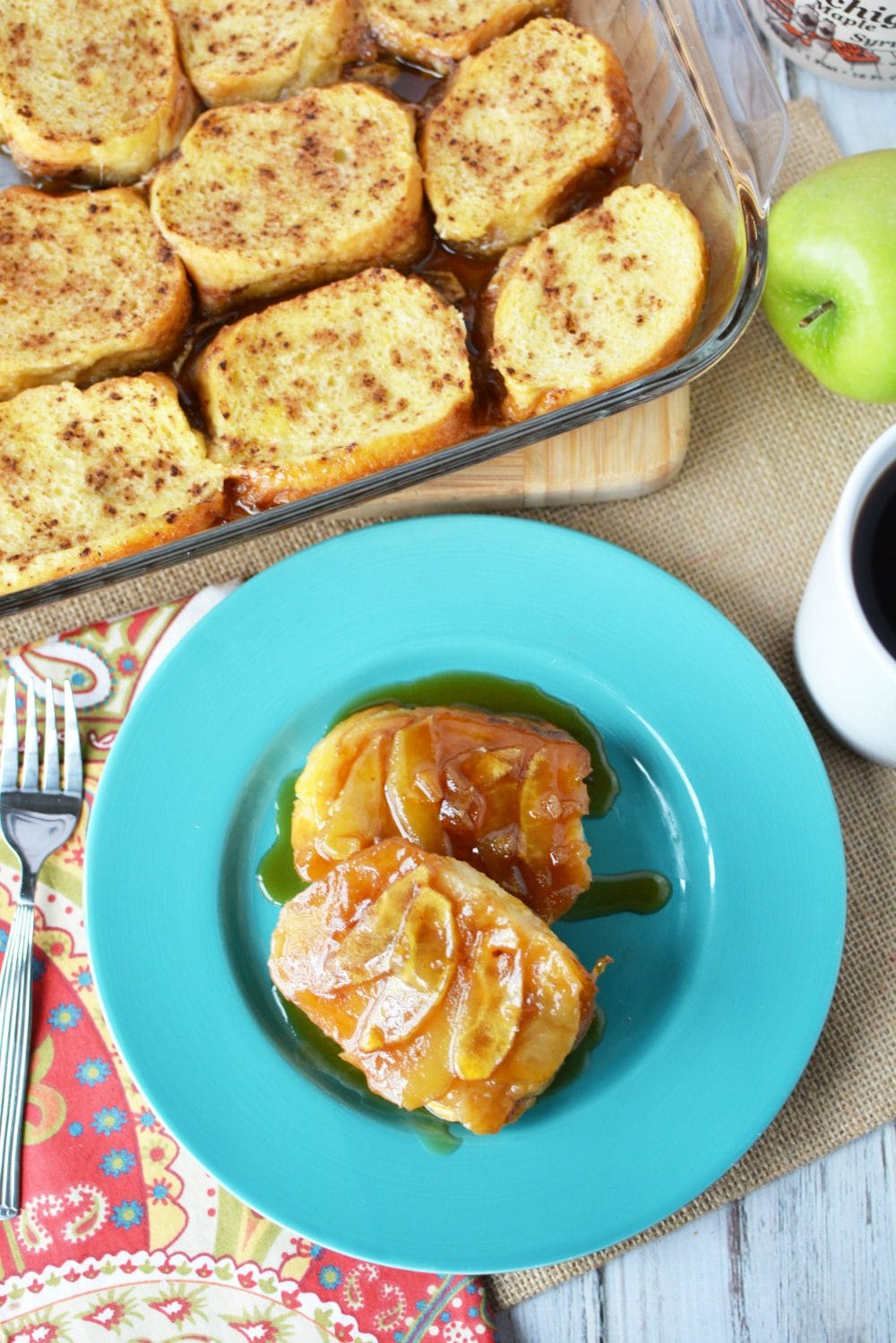 Do you ever make a French toast bake? Do you think you'd like this overnight French toast bake recipe with apples?
Rainbow Crumbs for You
Weekly newsletter with our latest posts and shenanigans.