Our favorite way to get back in the mood for school is stocking up on back to school snacks.
We try to start getting into a routine at least a week before school starts so that we can have mornings that run smooth and stress-free.
There's no better place to gather snack stock than Costco.
Gathering up those Box Tops, filling the grab-and-go snack containers, and imagining what all those little pink and white squares can amount to–new sports gear, playground equipment, classroom games…
This post is sponsored and is brought to you by Acorn Influence. All thoughts are my own.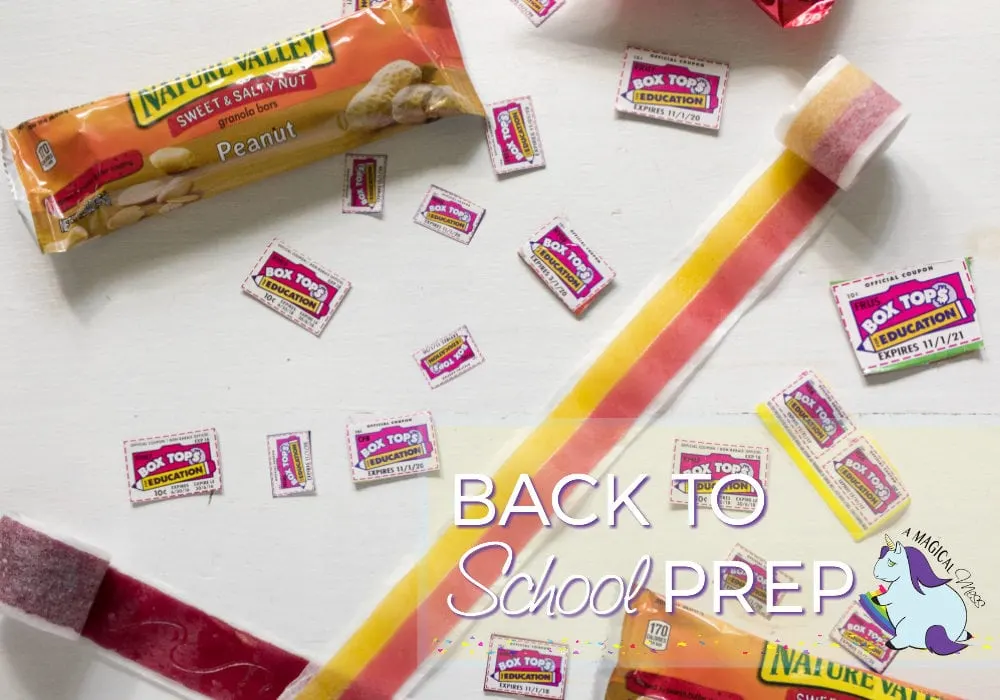 Back to School Snacks
The kids are nearly experts now with making their lunches in the morning. I used to make them but the kids' days are starting earlier and earlier.
I just can't keep up with it all. Plus, they're older, and it teaches them good habits and work ethic.
To keep it simple, we like to have big bowls of back to school snacks on hand to throw in with the rest of their meal.
Costco has all our favorite fruit snacks, granola bars, Aussie Bites, and single-serve bags of chips and crackers.
Part of our summer prep is clipping and collecting all the Box Tops. We've recruited family members to do the same.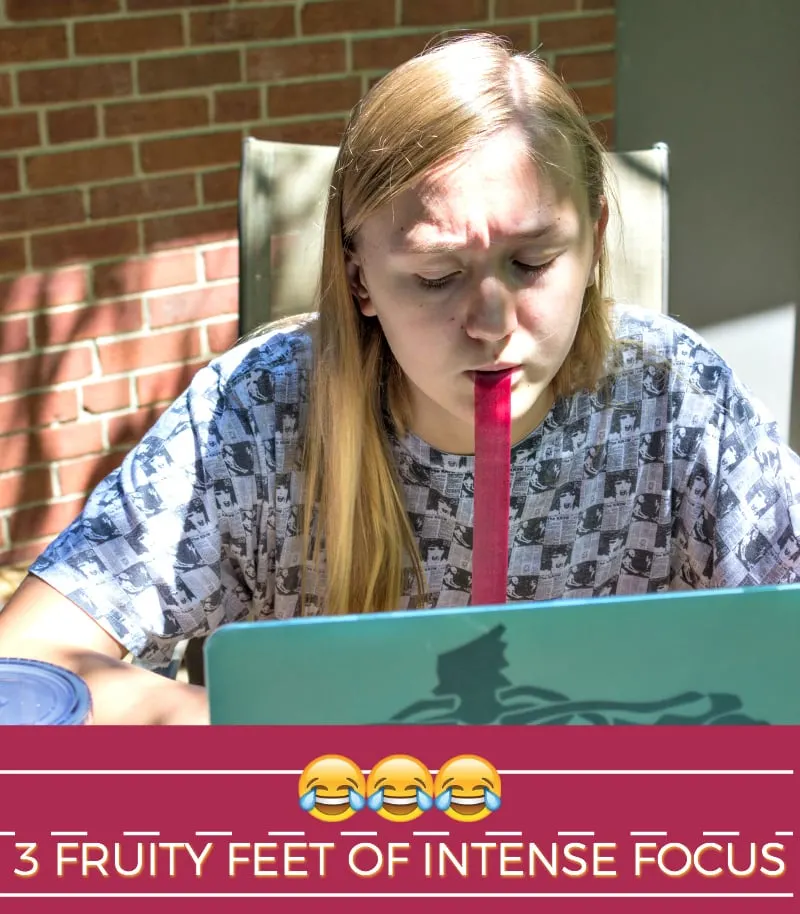 Box Tops for Education
What kind of things has your school already earned thanks to the Box Tops for Education program?
Our schools have been able to get a variety of new supplies. When my kids were in grade school, their school was able to get one of those big rainbow parachutes.
They were able to use it in physical education and on field days. When the weather was nice, the kids loved playing "popcorn" and creating a big bubble tent under the massive, colorful fabric.
The best was holding it up and watching the kids run as fast as they could to get to the opposite side before the fabric bubble collapsed.
Do your kids get excited about Box Tops? What are they hoping to earn through the program?
With a quick photo, you could enter to win 100 Box Tops! (See below for contest details.)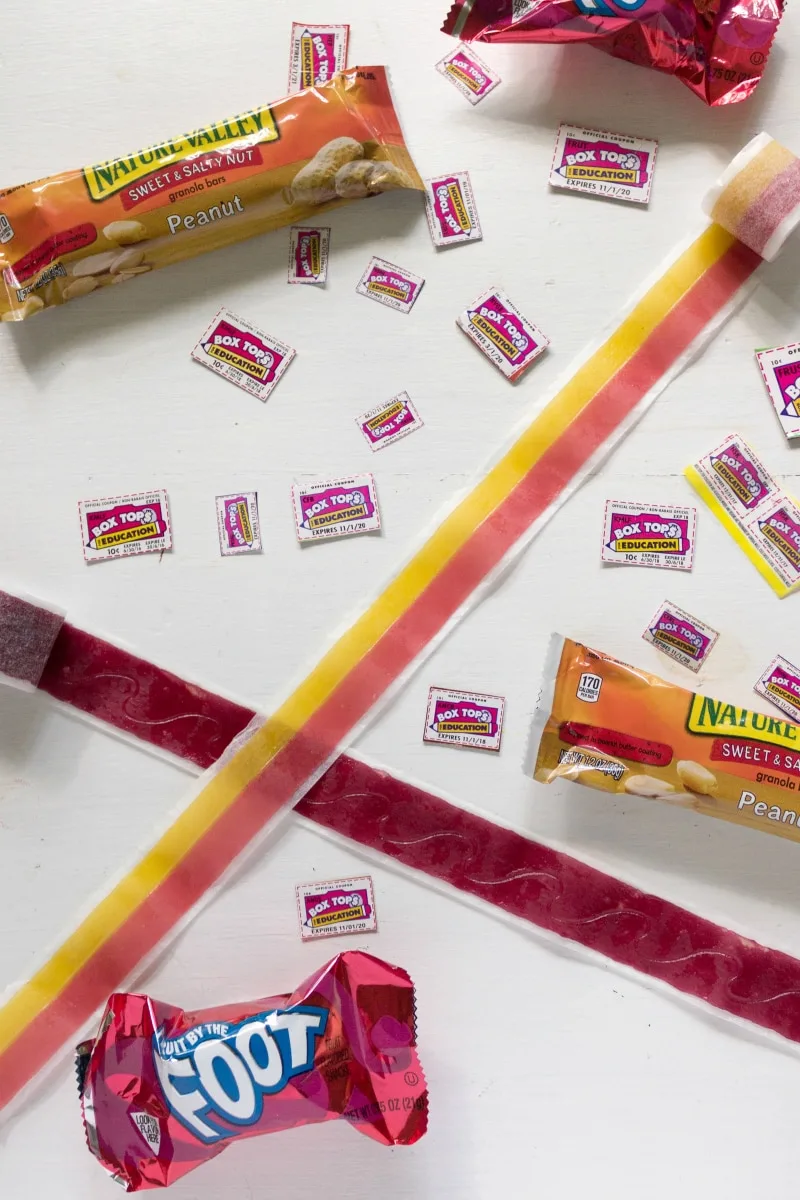 Costco Sweeps
To enter, take a photo about how Box Tops for Education inspires imagination in your kid. Post the photo to Instagram or Twitter.
Follow and tag @BTFE (on Facebook or Twitter) and use the hashtag, #InspireContest. THREE THOUSAND Costco members will win! Each winner receives 100 Box Tops for their school.*
*NO PURCHASE NECESSARY. Legal residents of the 50 United States (D.C.) 18 years or older. Ends at 11:59 p.m. ET on 9/30/17. To enter and for Official Rules, including odds, and prize descriptions visit www.costcobtfe.com. Void where prohibited by law. Use of "#InspireContest" when posting entry constitutes entrant's agreement to Official Rules. Sponsor: General Mills.
Each Box Top is worth 10 cents to redeeming school when clipped from box tops products and sent to the redeeming school.
Only BTFE registered schools can redeem Box Tops. Limit $20,000 per school per year for Box Tops redeemed through the clip program. See www.boxtopsforeducation.comfor program details.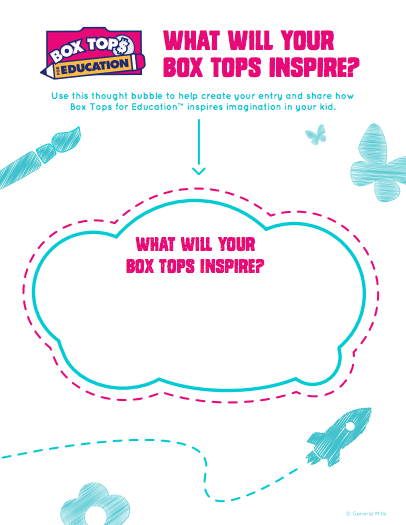 Hurry and enter the contest for your chance to win Box Tops for your school!