Moonshine BBQ is now available at Outback, and I'm super excited to finally be able to talk about it. As an Outback Bestmate, I received compensation for this post but all opinions are my own.
During my post about our amazing trip to the Outback headquarters in Tampa, Florida, I mentioned that I got to try "top secret" menu items that I was not allowed to talk about. Well, that was the Moonshine BBQ items.
Don't Miss Moonshine BBQ at Outback Steakhouse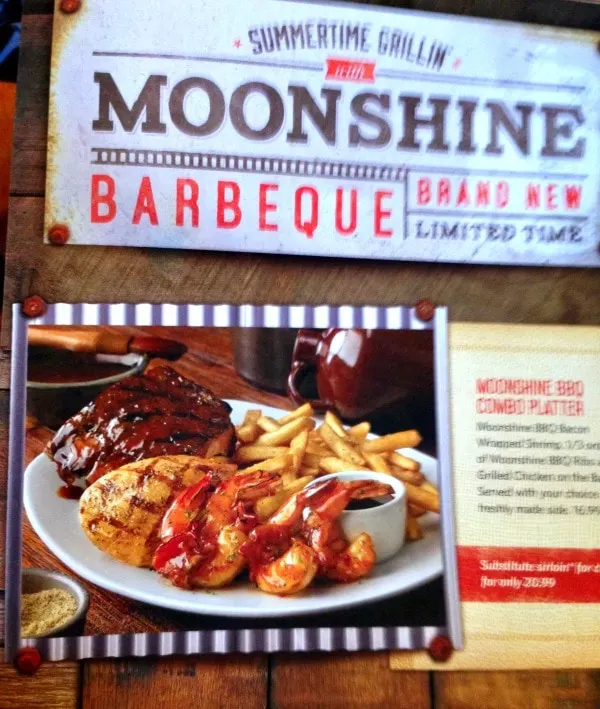 Our Outback has such nice people working for them. Every time we've been there it has been a completely pleasant and fun experience. Once they learned that we were bloggers, they got even more amped up and showered us with food and drinks!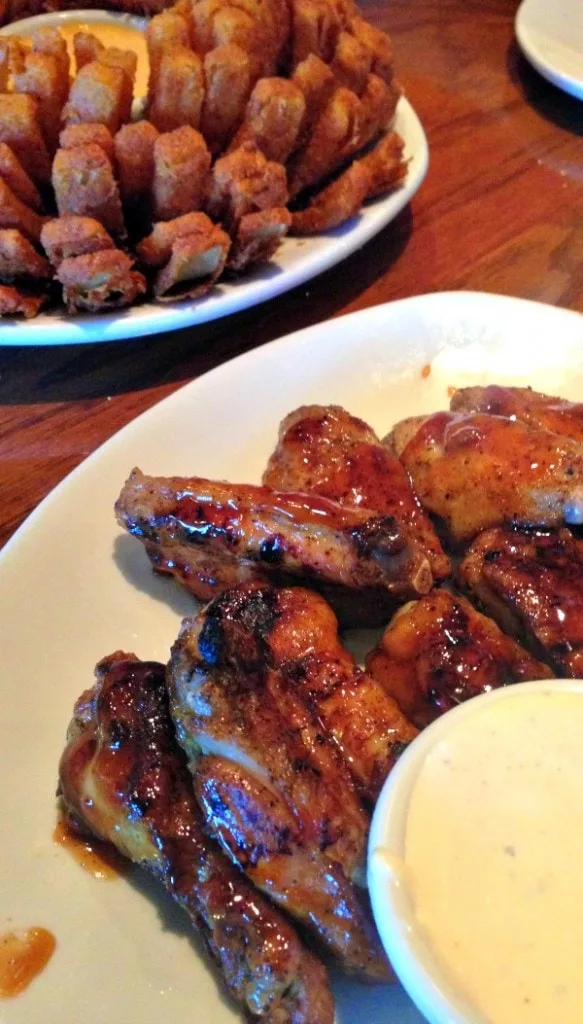 For our appetizer we chose the Moonshine BBQ Wood-Fire Grilled Wings. Of course, Mike had to have his Bloomin' Onion as well.
The wings are delicious with a slight kick to them. I am a wimp when it comes to spicy foods, so they are just enough for me. Watch this video to see why the sauce is the boss.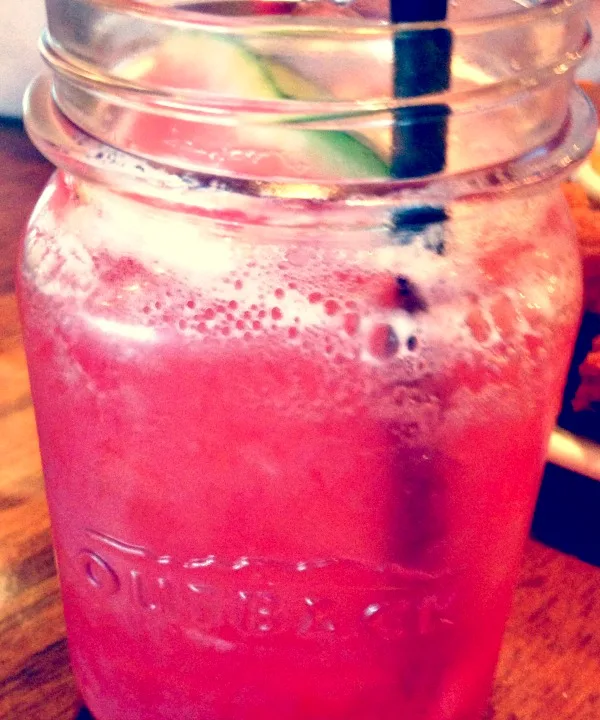 The Moonshine drink choices are beyond delicious. Huckleberry Hooch, Watermelon Hunch Punch, and Just Peachee are the three you can chose from.
I don't really do booze anymore, so I just had a few sips. Pretty sure I felt them a little anyway. 😉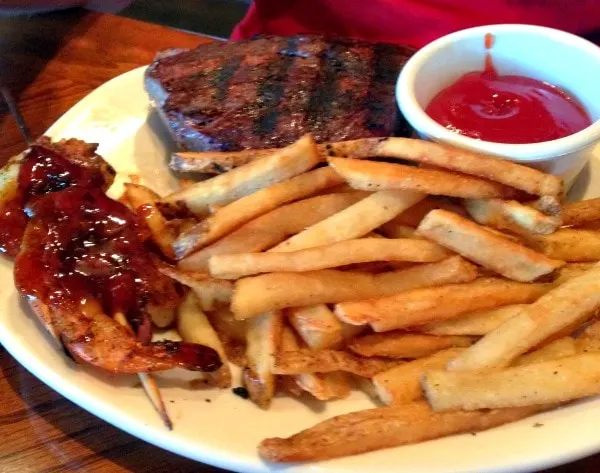 Mike got the Sirloin with Moonshine BBQ Bacon Wrapped Shrimp. He thoroughly enjoyed it all and loved the unique flavor of the sauce. He's been on a shrimp kick lately so this worked out perfectly.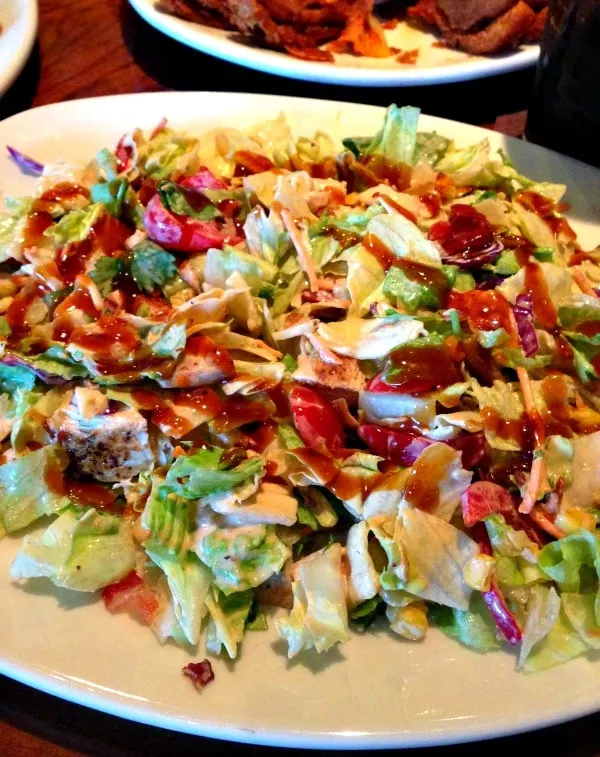 Disclaimer: I am not the girl that goes to a steakhouse and orders a salad, but I knew from my top secret Florida trip that the new Moonshine BBQ Chopped Salad is out of this world. I loved it so much, I was happy to make it my main course.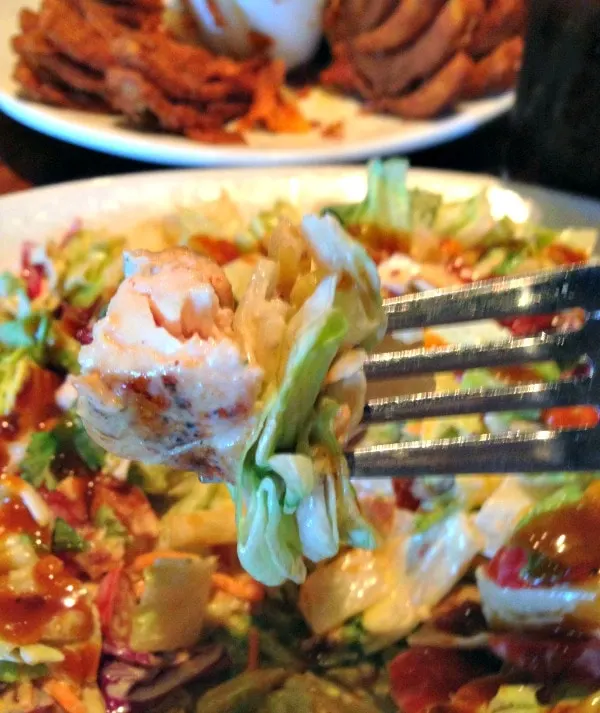 It has juicy chunks of chicken and a delicious, tangy moonshine dressing. There's the perfect blend of crunch and flavor. Seriously, I have never enjoyed a salad so much. If I can find a copycat recipe for this salad, I will be one happy camper.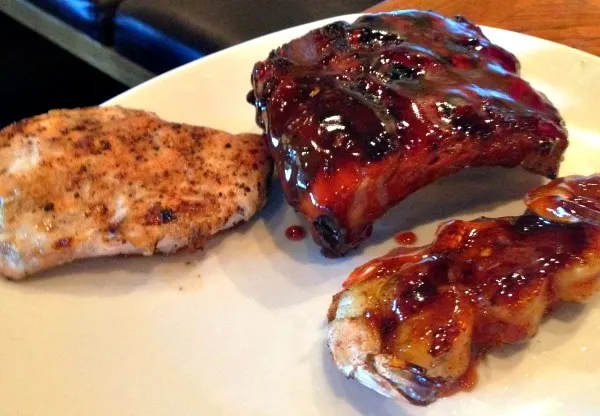 They insisted that we try all of the meat from the Moonshine BBQ menu. Moonshine BBQ Ribs are insanely delicious, too. We truly believe the BBQ sauce flavor would be good on any type of meat.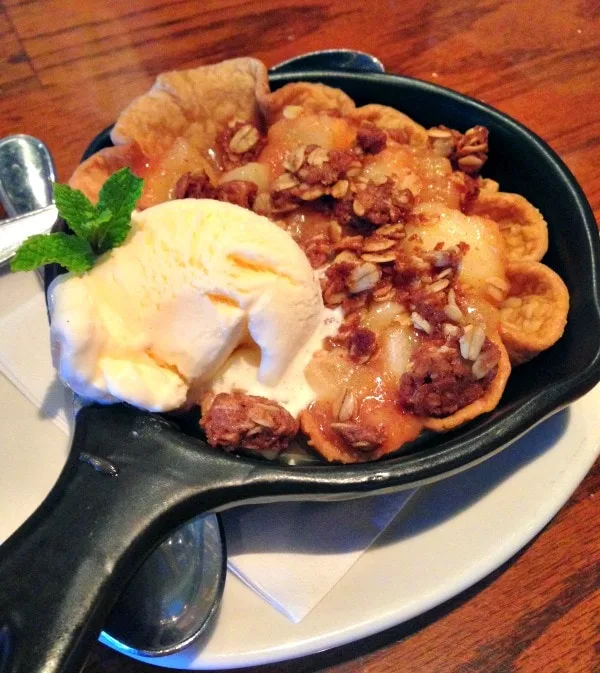 Then they severely twisted our arms (haha) to have dessert. Check out this Skillet Apple Pie served piping hot with ice cream on top… just heavenly. Funny Mike said he couldn't eat a bite of it and yet ended up eating the entire thing!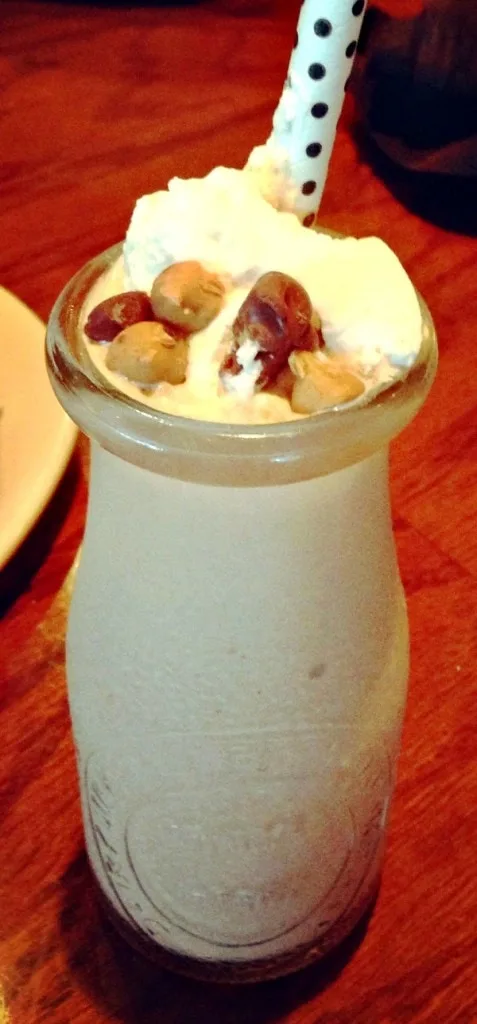 Of course, I had to have my favorite peanut butter Mini Milkshake. I just cannot get enough of them.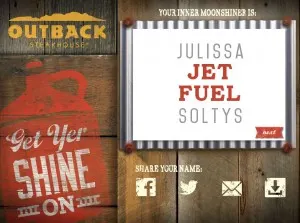 Please now refer to me as Julissa Jet Fuel. That is my moonshiner name. We have a niece named Julissa, which is not a common name, so this was extra fun! Find yours at Outback.com/Name.
Hurry into your local Outback to get your Moonshine BBQ on. It's only available for a limited time!
*Menus may vary by location.
Have you tried Moonshine BBQ at Outback yet?