Did you even know National Cheesecake Day exists!? Like any of us need an excuse to have cheesecake! Well, maybe some of us do… which is why I'm so excited to announce that The Cheesecake Factory will be offering half price cheesecake for not just one day, but TWO DAYS!
They are also running a super fun contest where you can win $4000! This is a sponsored post, but all thoughts and opinions are my own.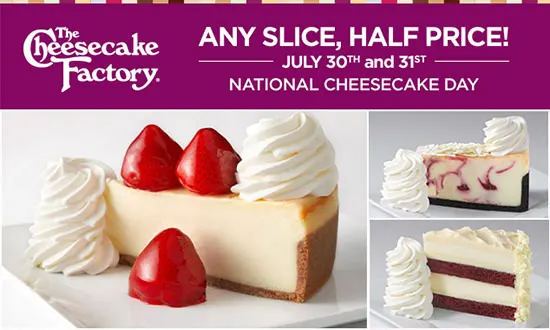 The Cheesecake Factory
Have you ever been to The Cheesecake Factory? If so, when was the last time you went? I had been there with a friend about a year ago and my kids had never even been there!
As soon as we arrived the kids were totally stoked and couldn't wait to place their orders. The food was sensational. Our favorites include the Parmesan-Garlic Cheese Bread for an appetizer and the Fillet Mignon for entree.
While all our meal selections were excellent, those two were the unanimous faves.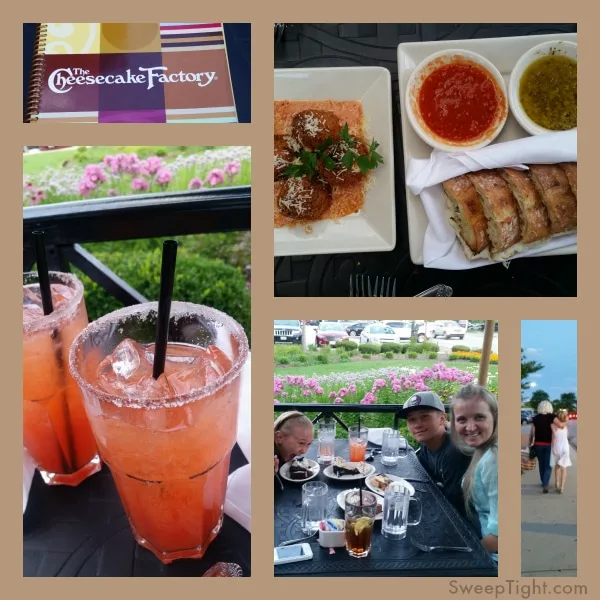 Obviously, it had been way too long for me and since this was the kids' first time experiencing The Cheesecake Factory, we went all out.
After completely stuffing ourselves, we decided to order half slices of cheesecake–taking the other halves home for later. This option is awesome, because chances are you're not going to have enough room for dessert with all the awesome food and warm bread they keep bringing you.
Yeah, warm bread. It's like a bittersweet paradise. With every scrumptious bite, we were tortured by the fact that our bellies were filling up quickly. Must have room for cheesecake… kept repeating in our minds.
Making time for a fancy family dinner out on the town is something we rarely do. With chaotic schedules and a tight budget it just doesn't happen often enough. I'm so glad we got to share this fun and whimsical dining experience.
The Cheesecake Factory is fancy but affordable and the atmosphere is something the whole family can enjoy. The kids got to sharpen their "public table manners" and show me how they can be a classy little lady and gentleman.
We practice at home but inevitably someone belches and laughter ensues. I remind them that when we're actually out, it's game on. So they were competing with each other for who could be the most proper and polite.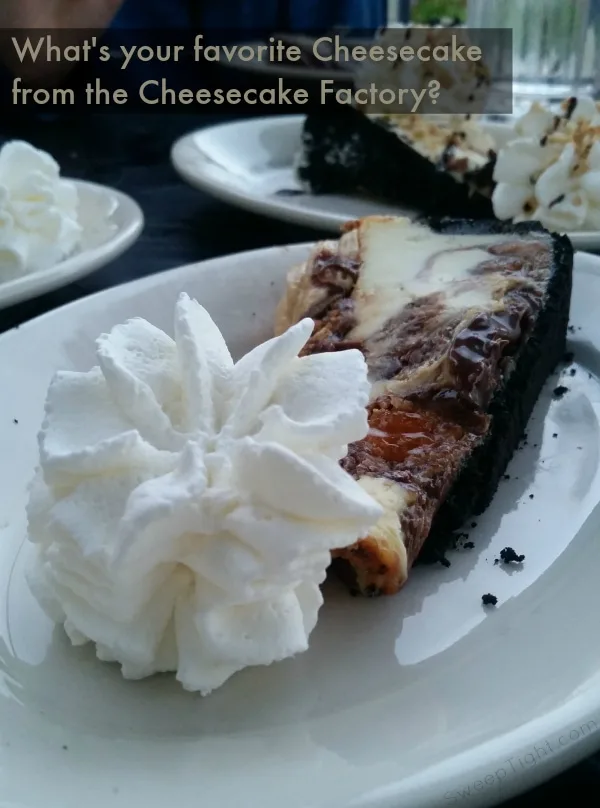 Although, once we got to the car, I was the first one to break the rules of propriety and unbutton the top of my jeans. Sorry, not sorry. My overly stuffed belly discomfort was worth every bite!
National Cheesecake Day(s)
National Cheesecake Day is July 30th. But this year, The Cheesecake Factory wants to celebrate BIG, so they're extending the holiday for a second day through July 31st! On these days, you can enjoy a current or find a new favorite cheesecake for 1/2 price!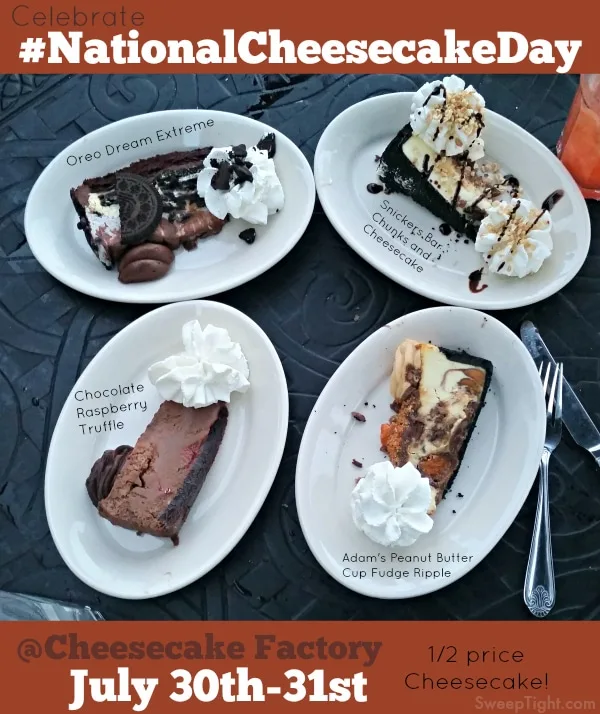 Do you have a favorite cheesecake? I am torn between a few… I am a sucker for the Dutch Apple Caramel Streusel, and in the fall any kind of pumpkin anything. But this time Adam's Peanut Butter Cup Fudge Ripple tied with the Chocolate Raspberry Truffle.
Each are fantastic in their own ways so I think it comes down to what you have a taste for. I mean let's be honest–I have yet to meet a cheesecake I don't like. 🙂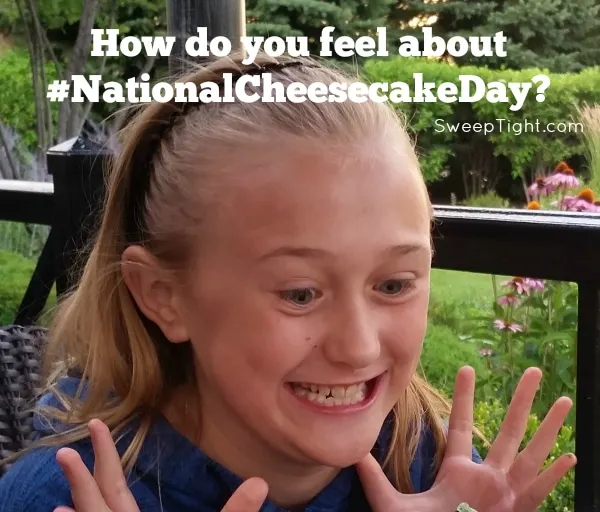 #SayCheesecakeContest
If honoring National Cheesecake Day isn't fun enough, The Cheesecake Factory is giving you the chance to win $4000 or $100 in complimentary eGift cards! You're going to want to pre-register here. Then, simply take a selfie with your cheesecake and share via Facebook, Instagram or Twitter tagging it with #SayCheesecakeContest to be entered to win. Come back and vote for your favorite photo from August 4th-10th. One grand prize winner will receive $4,000! Nine first place winners will win $100 gift cards to The Cheesecake Factory!
Disclosure: This blog post is part of a paid SocialMoms and The Cheesecake Factory blogging program. The opinions and ideas expressed here are my own.
You can also find The Cheesecake Factory on Facebook, Twitter and Instagram.