At the beginning of this year, I set a goal to read 12 books in 12 months. Well, I'm excited to report that I'm ahead of my reading goals thanks to my Kindle Unlimited account.
I love it so much and I think everyone should be taking advantage of it.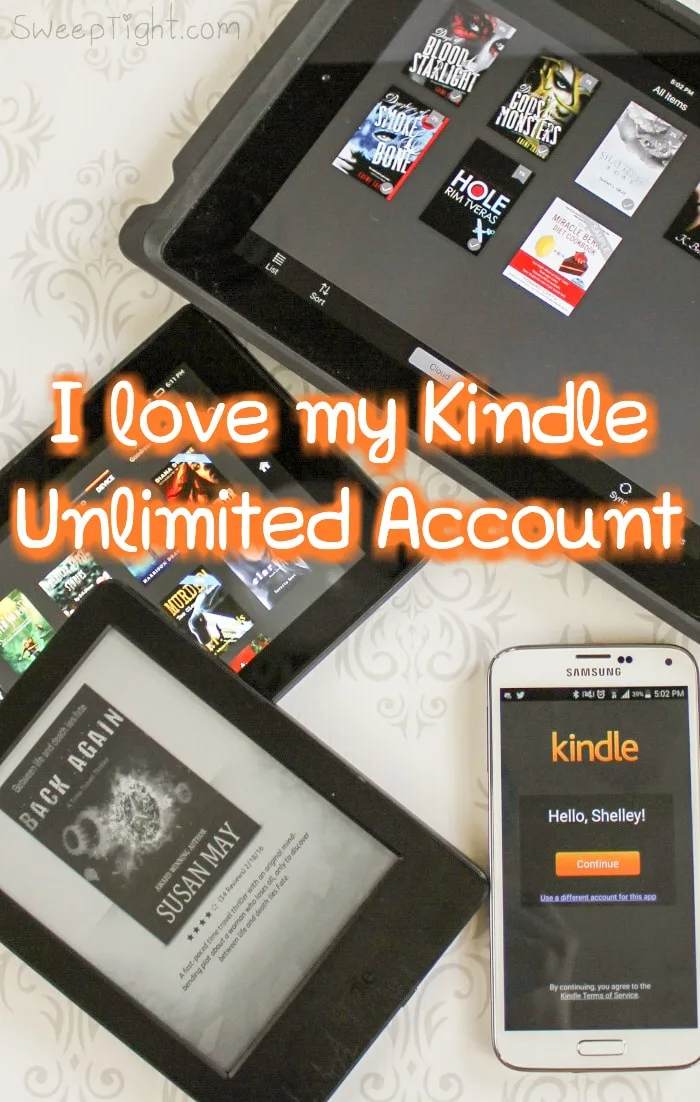 My Kindle Unlimited Account
So it's now month 3 of the year and I'm halfway through my 6th book! That's two times what I had planned!
I'm flying through some excellent books, and it's all because my Kindle Unlimited account is like having an entire library in my pocket at all times.
Sure, I have a plethora of devices, but do I always have my Kindle with me? Not usually… BUT I always have my phone. And with the Kindle App I always have access to the book I'm reading.
If I have a few minutes in a waiting room at the doctor's office, I can breeze through a couple chapters. If I'm stuck in the car–and someone else is driving–I can read like a maniac.
With my Kindle Unlimited account, I have access to over 1 million ebooks that are free with my membership. The cost of Kindle Unlimited is only about $9.99 a month as of right now. This also includes unlimited listening to audio books! Perfect for while you're driving.
Be sure to check for deals throughout the year!
Books I've Read – Guilty Pleasure
Yeah… so, it's kind of embarrassing to admit, but I am all about those girly romance novels. If you'd like to see what I'm reading and how I rate what I've already read, follow me on Goodreads!
I'll totally follow you back because I'm always looking for new books to read from the people I follow.
That's another great part about my Kindle Unlimited account–I am able to find those hidden gems that I wouldn't otherwise find. I love 'grabbing' a totally random book to see if it's something worth reading. If I don't love it in the first couple chapters, no big deal, I can just move on to the next one.
Do you have a Kindle Unlimited account?