Mike and I did some major spring cleaning over the weekend. It made me think that it's also time to clean up myself. I need to get into spring-mode and get my game face on. This winter did a serious number on me, and my skin is hurting. With signs of spring trickling in, I feel inspired to make some positive changes. Sponsored post by Lunchbox, all opinions are 100% my own.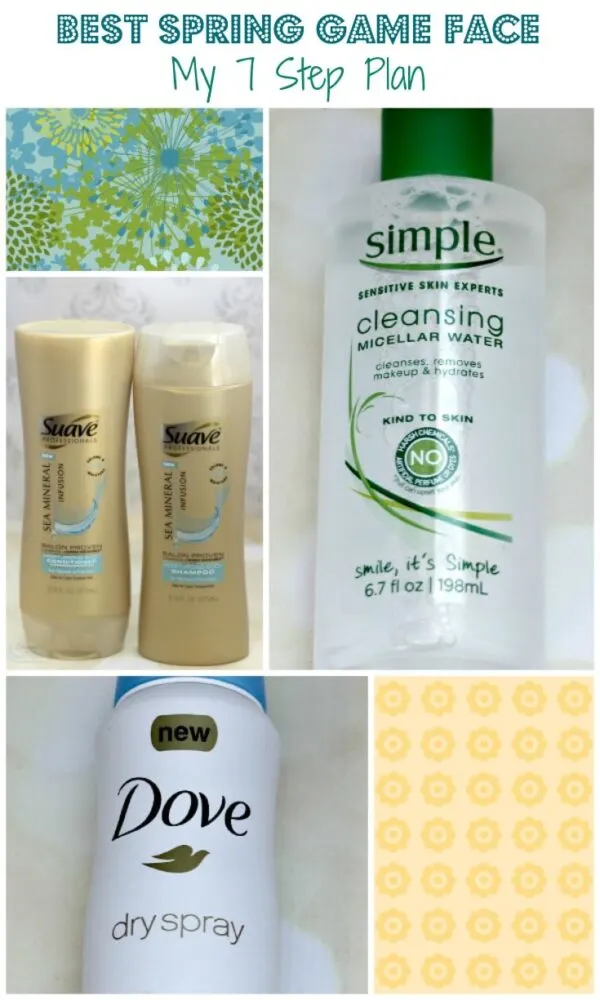 My Plan to Get My Best Spring Game Face
1.) Cleanse – I am taking a gentler approach when it comes to cleansing my face. Having oily skin, I have always used pretty harsh face washes. I like to feel it burn, and not sure when I decided punishing my face would make it love me back. Moving forward, I shall treat my face with kindness while cleansing. Using a simple cleanser that does the job without stripping my face of what it needs.
2.) Exfoliate – I just said I am going to be kind to my skin, but I can still give it a good scrub down once a week. After the long winter of basically hibernating, it's good to slough off those dead skin cells and make way for fresh skin.
3.) Mask – Applying a hydrating mask sounds like something my skin is secretly hoping for. I think it's been trying to send me a message by looking so dull and drab.
4.) Water – Time to get back on track with my water intake. Last summer I was drinking 128 ounces per day. My skin looked so much better when I stuck to this goal. I have my new 32 ounce water bottle, and I will drink at least four a day.
5.) Nourish – Fresh fruits and veggies are about to be in season. Packing them into my diet will get me extra hydration, plus lots of nutrients that help nourish skin from within.
6.) Invigorate – Exercise! Time to work that winter coat off. Plus, getting the blood pumping can give you instant color to your face. It's an excellent way to get a healthy glow without even needing the sun.
7.) Rest – You never have to twist my arm to get a good night's sleep. There really is something to be said about "beauty sleep."
How do you get your game face ready?