Here is a pistachio cookie recipe that is the perfect color for St. Patrick's Day. Pistachio cookies are one of my favorite cookies. My aunt makes her own pistachio cookie recipe every year for Christmas, and they are amazing. This post contains affiliate links to help support this blog.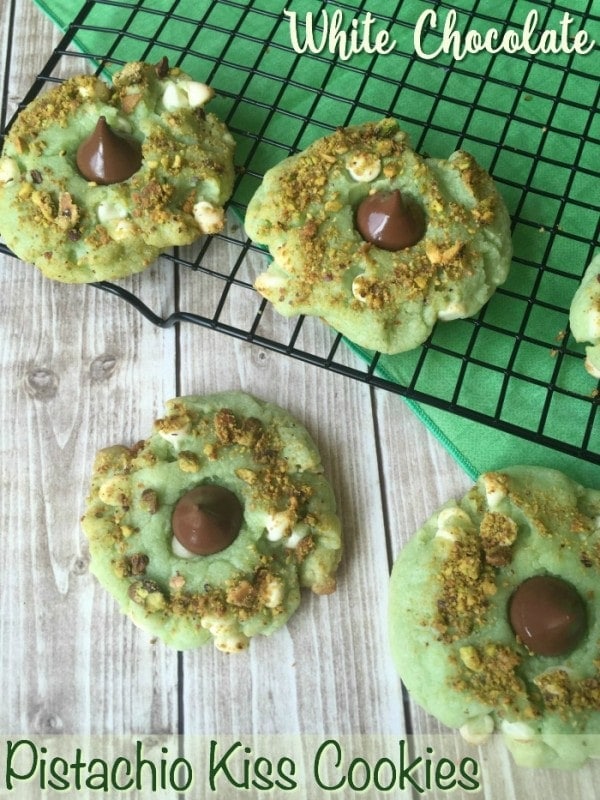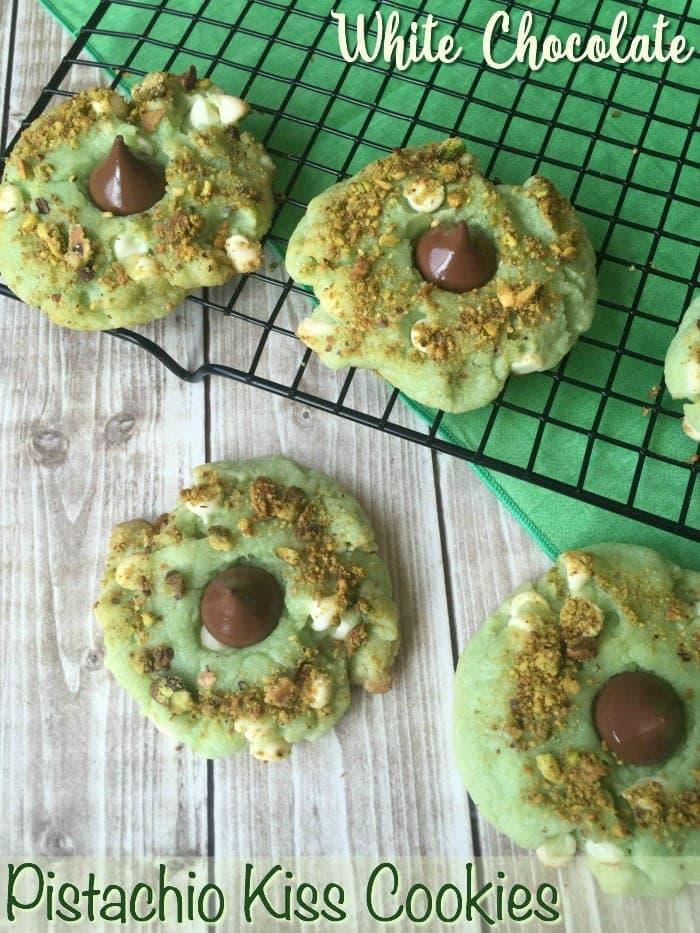 These cookies are easy to make. You just doctor up a sugar cookie mix to make an extra delicious and green colored cookie that looks like it was baked by a leprechaun. Or an elf, depending on the time of year. The light pistachio flavor of these cookies are perfect all year round.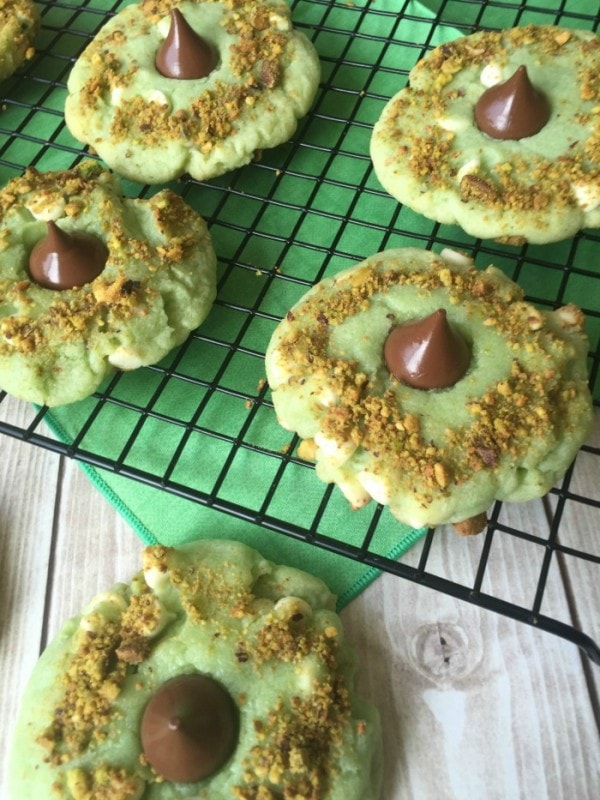 Pistachio Cookie Recipe – White Chocolate Pistachio Kiss Cookies
This recipe will yield 18-24 cookies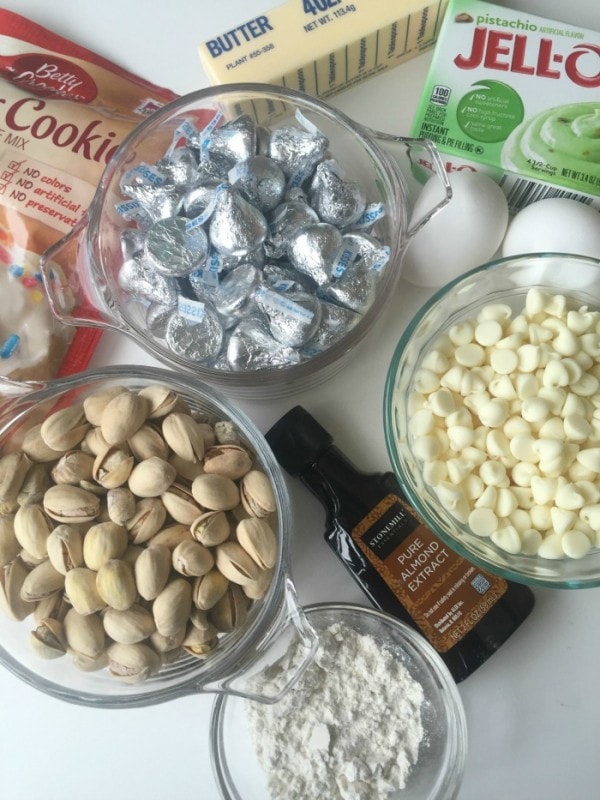 INGREDIENTS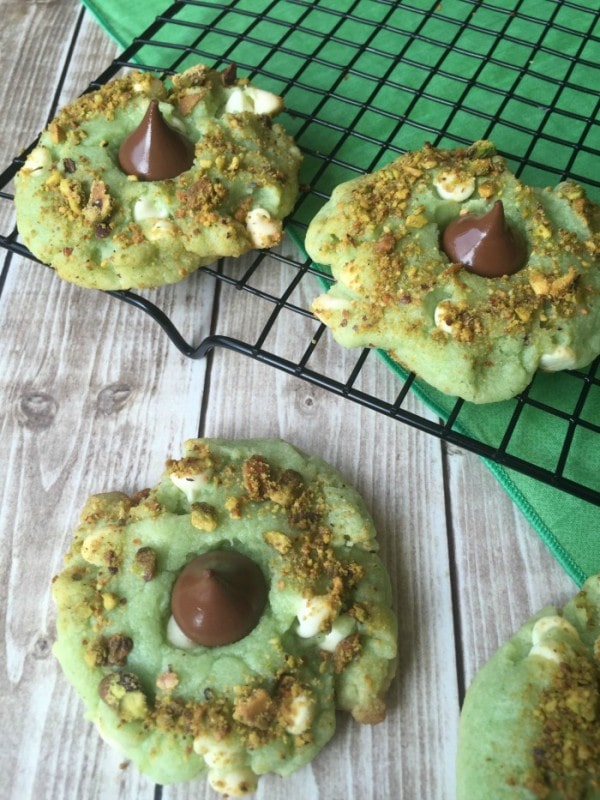 DIRECTIONS
Preheat oven to 350°.
Line a cookie sheet with parchment paper and set aside.
In a mixing bowl, add the cookie mix, pudding mix, and flour. Stir to combine.
Add softened butter and eggs and mix well. Dough will be stiff.
Fold in white chocolate chips.
Pour chopped pistachios onto a plate.
Shape the cookie dough into 2 inch balls and then flatten slightly with the bottom of a glass.
Dip the edges of each cookie into the chopped pistachios.
Place on cookie sheet and bake for 8-9 minutes. (If you bake longer, the white chocolate chips will turn brown).
Let cookies remain on cookie sheet for 5 minutes before transferring to a wire rack.
Gently press a Hershey kiss into the middle of each cookie.
Transfer to wire rack to let cool for 20 minutes.
ENJOY!
**You can store these cookies in an airtight container for up to one month.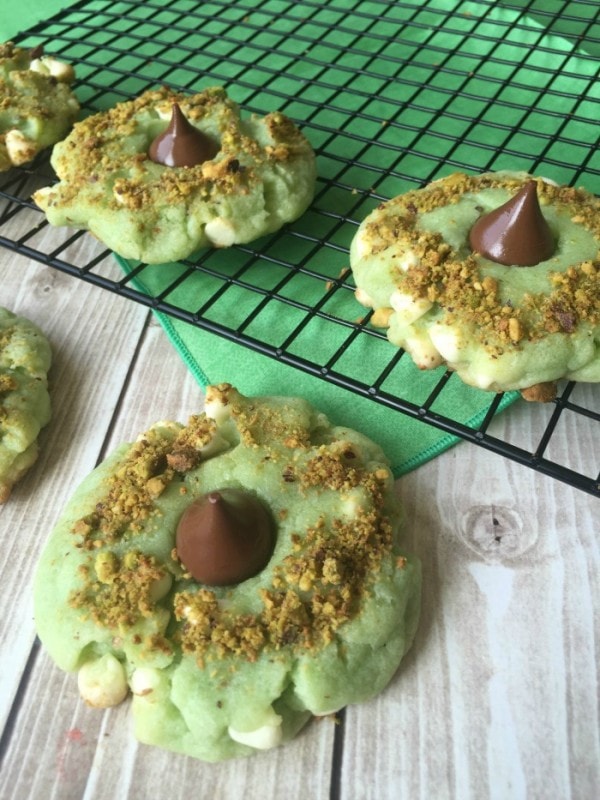 Not that these cookies are at all healthy, but pistachios have a good amount of Vitamin B6, fiber, and protein which makes them a valuable addition to your diet. Did you know that pistachios are actually a seed, not a nut?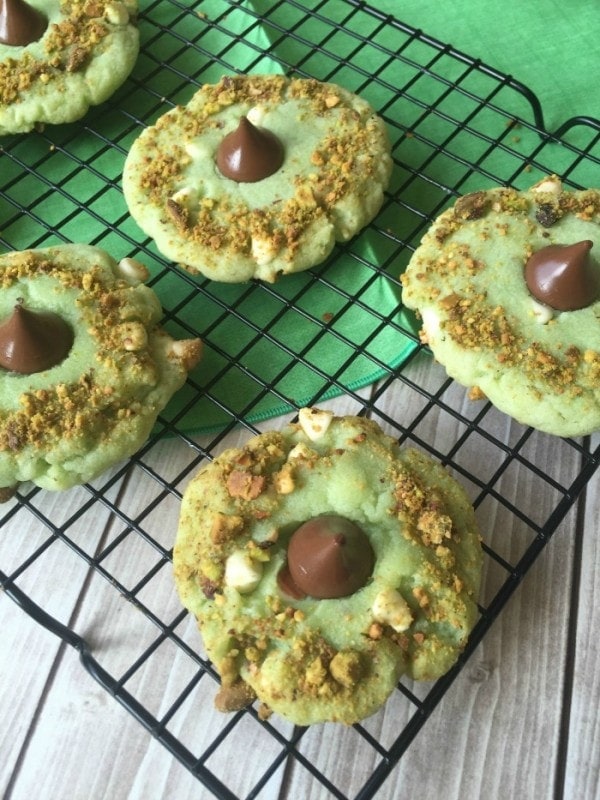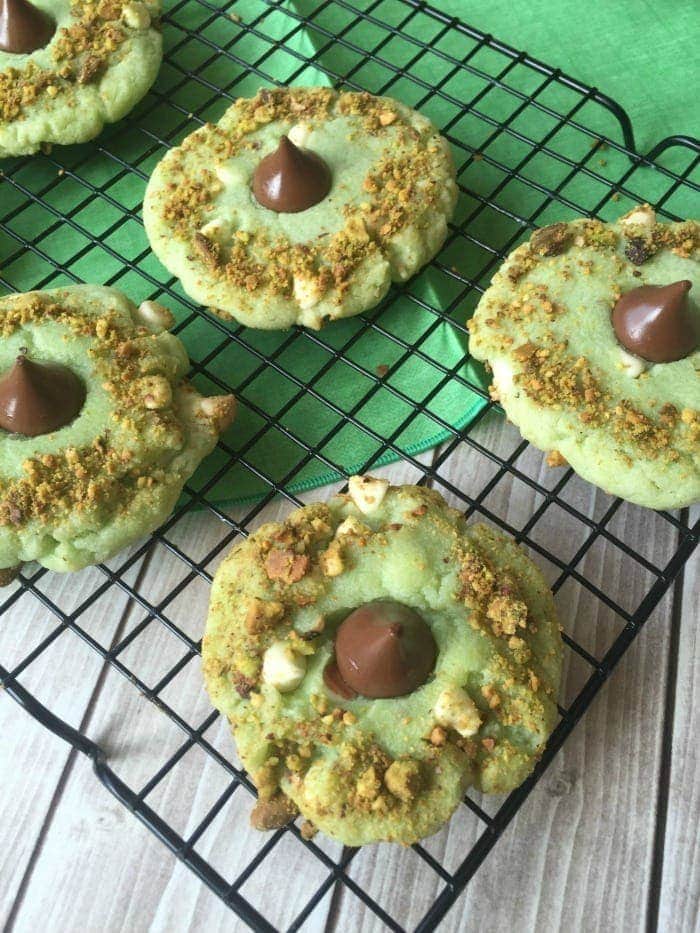 Have you ever tried a pistachio cookie recipe?
Rainbow Crumbs for You
Weekly newsletter with our latest posts and shenanigans.