Here are some adorable fairy toadstool donuts that are perfect for a woodland fairy party. The tiny treats that looks like mushrooms are also a good fit for a gamer party.
These easy desserts are fun to decorate and a great way to get creative. You can even have a little decorating station so everyone can make their own toadstool creations.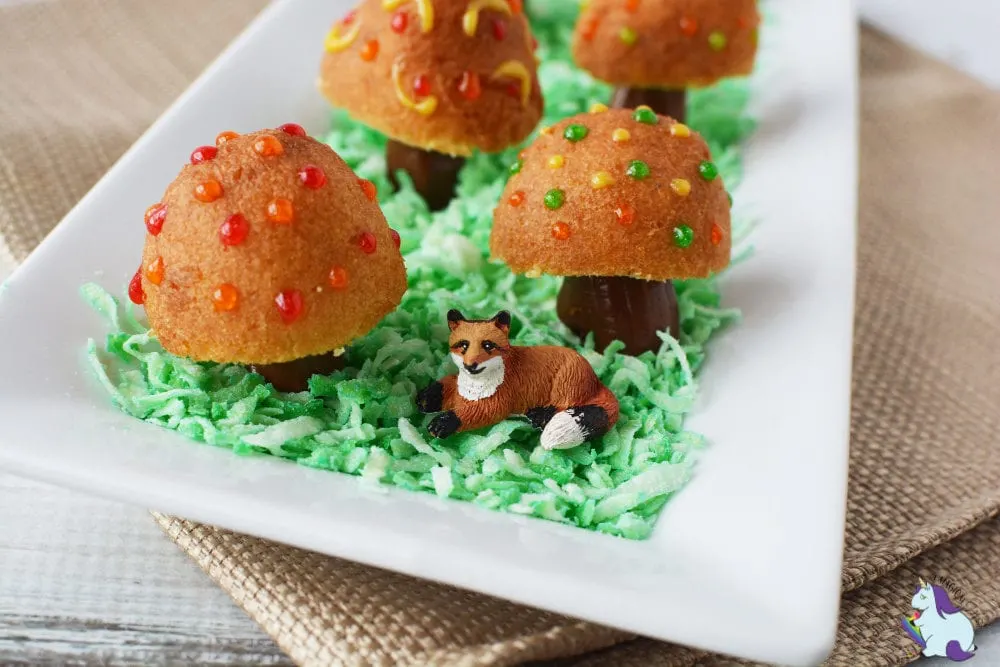 Tasty Toadstools in 20 Minutes
This adorable recipe is super easy and can be ready in just 20 minutes! These whimsical little treats are sure to put a smile on even the grouchiest face.
Whip them up for themed parties, showers, sleepover extravaganzas, or just as a surprise after school snack. Pair them with our magical toadstool cupcakes!
You'll want to serve them immediately because the donuts dry out relatively quickly. However, you could coat them in frosting to lock in the moisture.
That step will add to your prep time and increase the sugar and calorie content but could be worth it depending on your needs.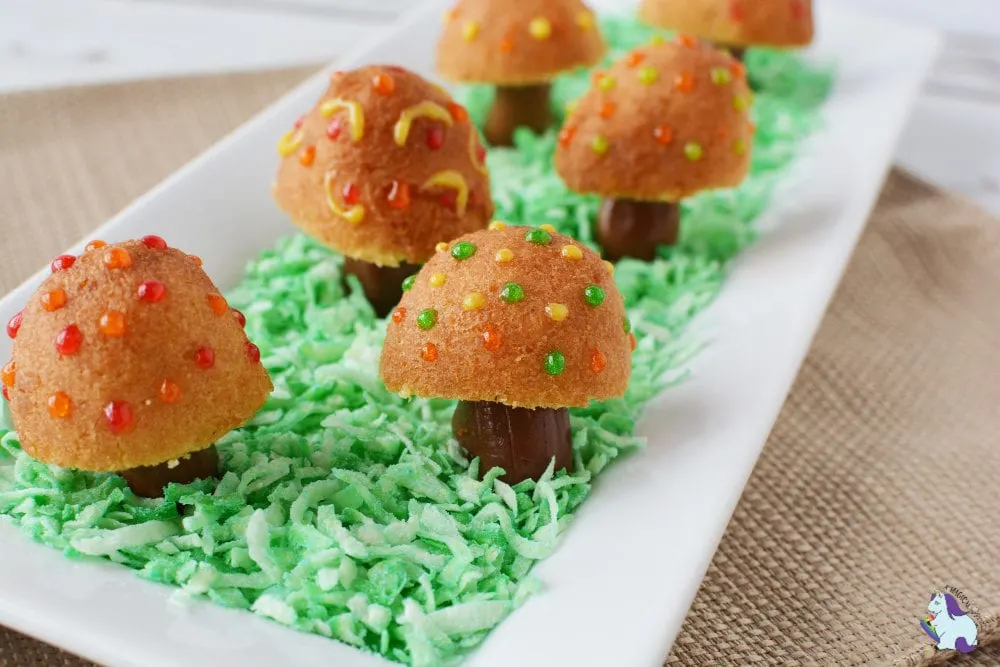 Experiment with different colored frostings, sprinkles, donut hole flavors, and edible glitters to create a magical grove of toadstools.
Easy Fairy Toadstool Recipe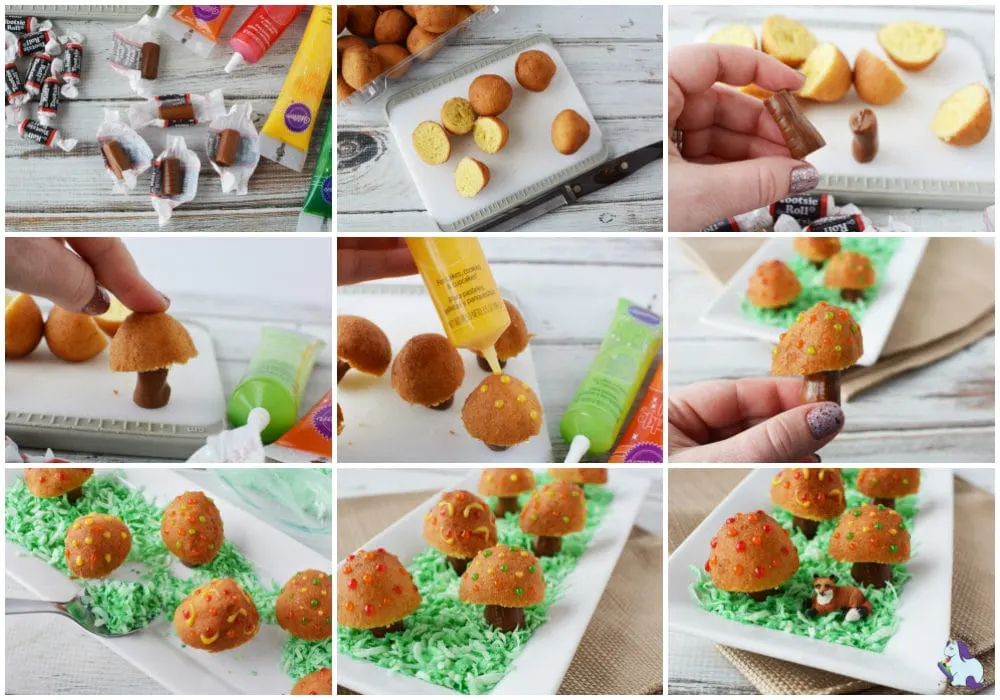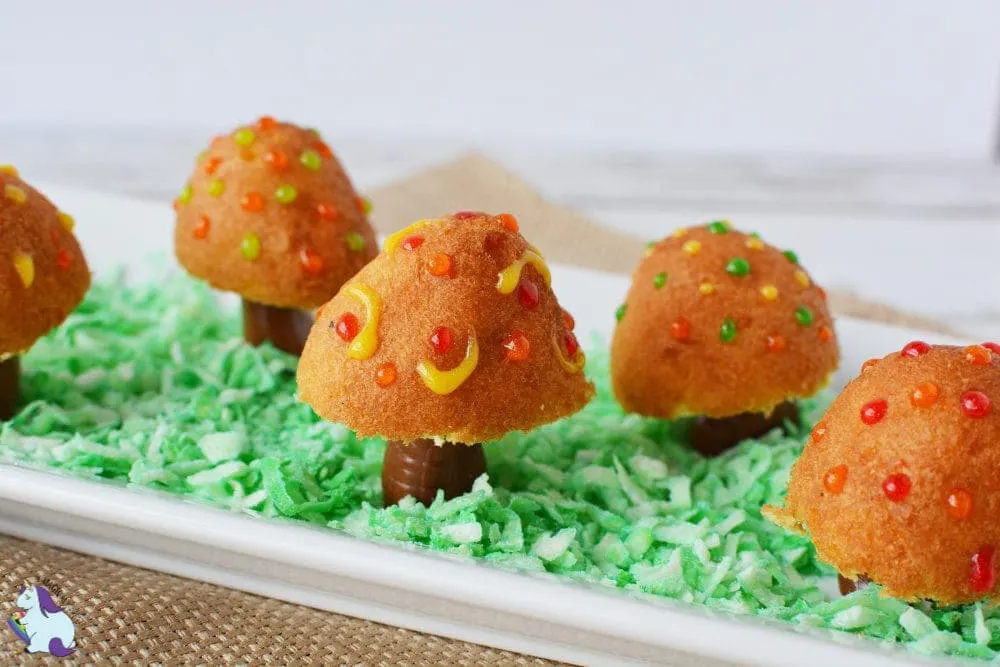 For every donut hole, you'll want two Tootsie Rolls. So, if you need 50 toadstools, get 25 donut holes and 50 Tootsie Rolls.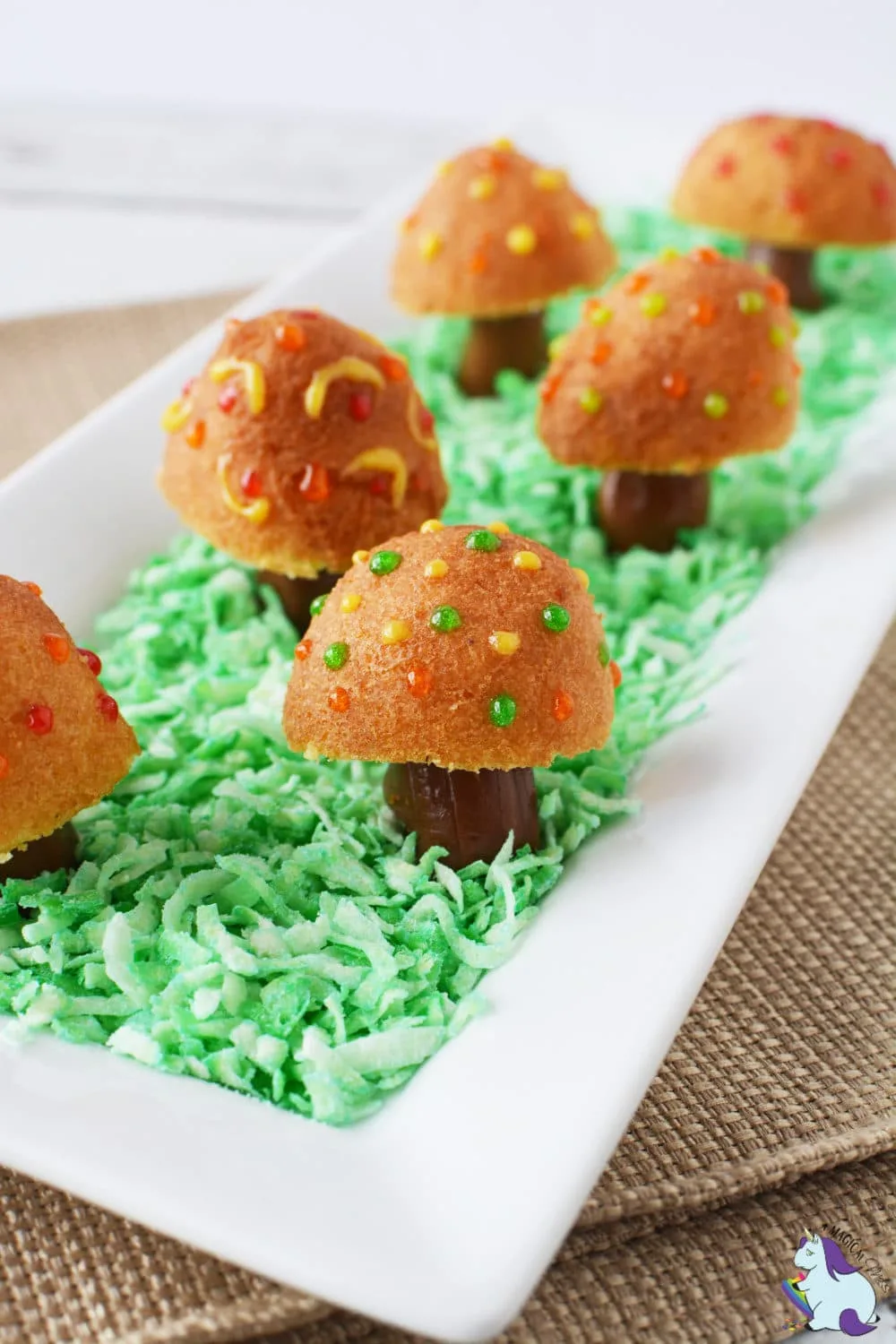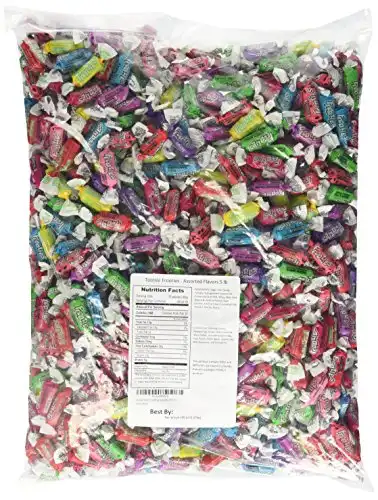 We earn a commission if you make a purchase, at no additional cost to you.
Other Magical Ideas
Try using Tootsie Fruit Chews for the stems to add fruity flavors and rainbow colors to your yummy woodland display.
Decorate gummy worms to look like caterpillars and stage them atop the toadstools for an Alice in Wonderland theme.
Create a garden of chaos with these recipes for unicorn bark, unicorn crackers, mini glazed fairy donuts, fairy garden trifle, and unicorn poop cookies.
If you end up with an excess of donut holes, check out this recipe for unicorn donut holes!
Go the Super Mario route and make these power-ups for the littles.
Don't forget the props. We love fun trees, pretty fairies, unicorns, and yoga gnomes–yes, yoga gnomes.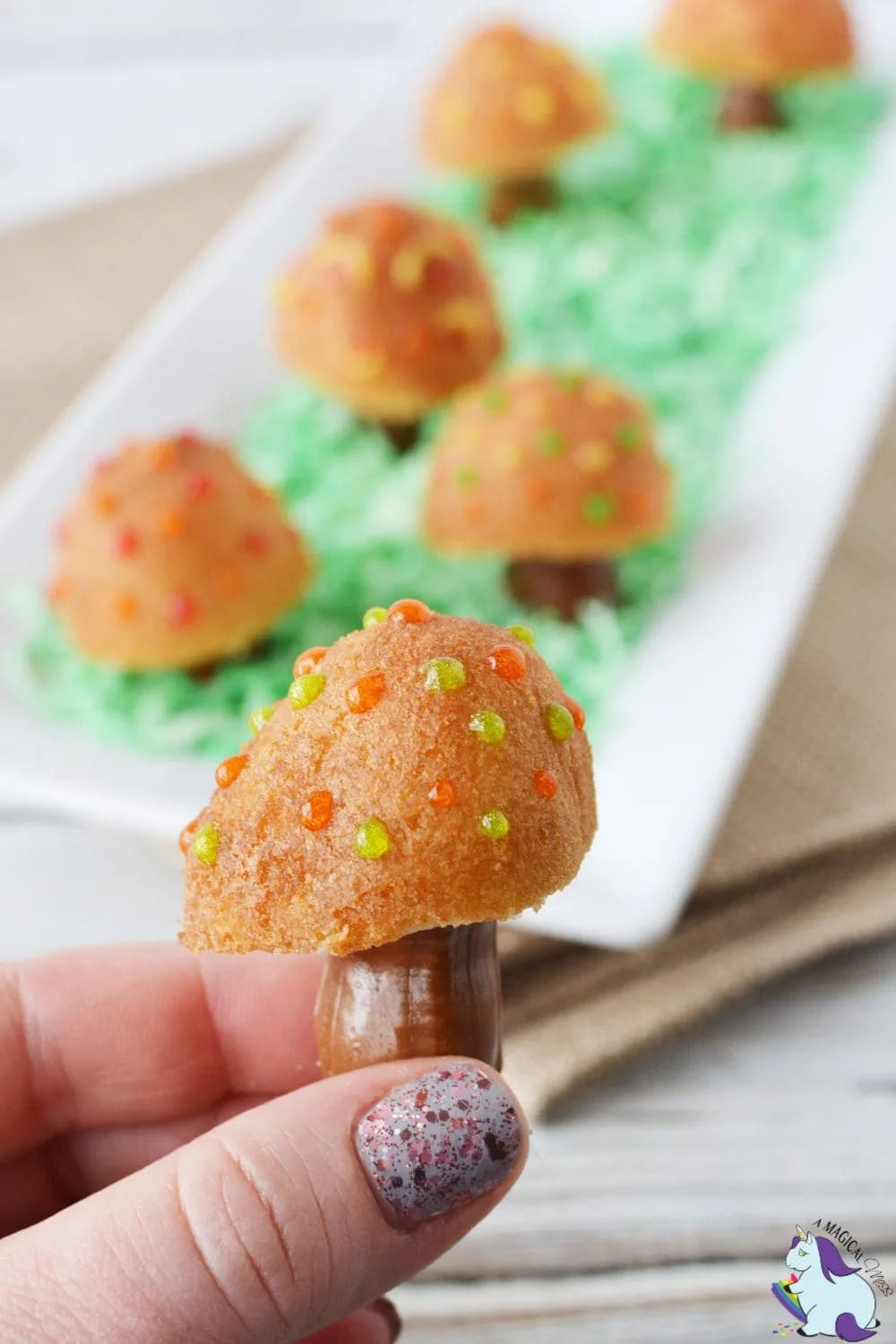 Yield: 12 toadstools
Fairy Toadstool Treats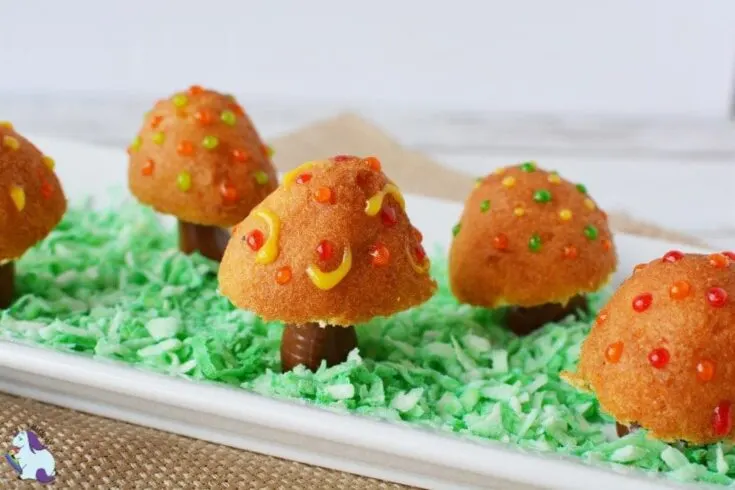 Gnomes, fairies, and all woodland creatures are welcome at this party! These fairy toadstool treats are super easy to make and are sure to please a crowd.
Ingredients
12 plain donut holes
24 Tootsie Rolls
Red Wilton Sparkle Gel
Orange Wilton Sparkle Gel
Yellow Wilton Sparkle Gel
Light green Wilton Sparkle Gel
Dark green Wilton Sparkle Gel
Coconut Grass
1/2 cup coconut
1 tsp water
green food coloring
resealable plastic bag
Instructions
Cut donut holes in half with a bread knife.
Unwrap, but do not remove, Tootsie Rolls.
Place 3 at a time in the microwave and microwave for 5 seconds.
Discard wrappers and shape Tootsie Rolls into a mushroom stem.
Set on a flat surface to harden.
Gently press donut hole halves into each stem.
Decorate with color gels. TIP: The trick is to use a little color gel, not a lot, otherwise it will run down the donut.
Coconut Grass Garnish
Place coconut into a resealable sandwich bag.
Add 1 teaspoon of water to a small bowl. Add 4 drops green food coloring and mix well.
Add to coconut.
Seal bag and knead until color is evenly distributed through coconut.
Place toadstools onto a plate and add coconut grass/moss. Serve immediately.
Notes
You'll want to serve these pretty quickly as the donut holes will dry out.
Please note that these nutrition facts are an estimate based on similar ingredients. To calculate this approximation, cupcakes were used in place of donut holes.
Recommended Products
As an Amazon Associate and member of other affiliate programs, I earn from qualifying purchases.
Nutrition Information:
Yield:
12
Serving Size:
1 toadstool
Amount Per Serving:
Calories:

130
Total Fat:

6g
Saturated Fat:

4g
Trans Fat:

0g
Unsaturated Fat:

2g
Cholesterol:

4mg
Sodium:

74mg
Carbohydrates:

18g
Fiber:

2g
Sugar:

11g
Protein:

1g
Nutrition facts are an estimate only.
Pin to save and share!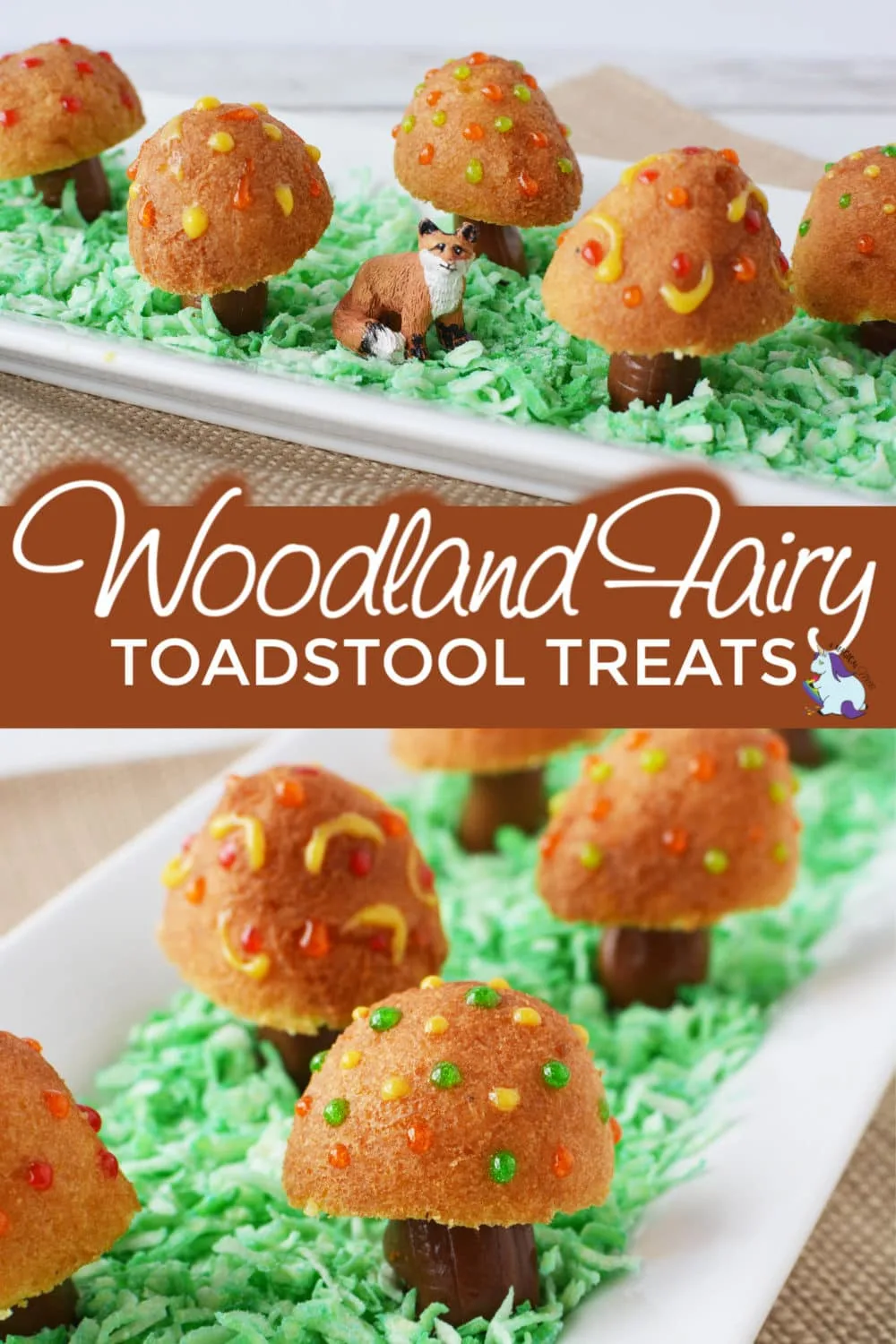 Make these fairy toadstools and let us know what you did to make them unique!
We'd love to see them on Instagram, Facebook, or Twitter! Tag us!