I turned my grandma's original into these awesome Slow Cooker Meatballs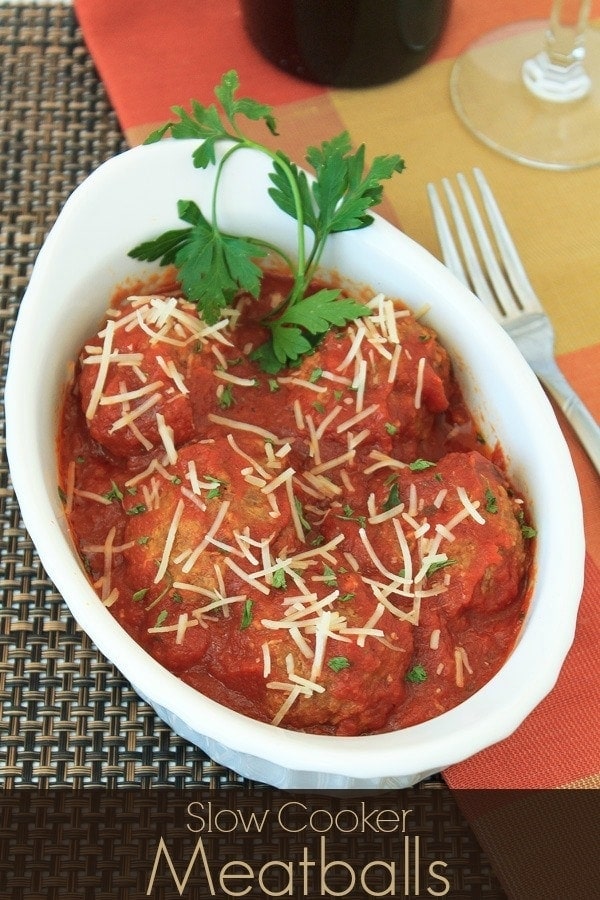 Italian Style Slow Cooker Meatballs
Are you ready for some foooooootball?? I am. Da Bears, baby! Which means friends and fam piling in, yelling at the TV, good eats, fun drinks. And, if you're not, that's totes OK too. You can still make my meatballs. These Slow Cooker Meatballs make Uh.Maze.Ing appetizers or are perfect over pasta. Maybe even a great sub sammie! Just a bit of prep work, then set it and forget it. Personally, I ate 4 out of the pot before they even hit the table. Don't tell.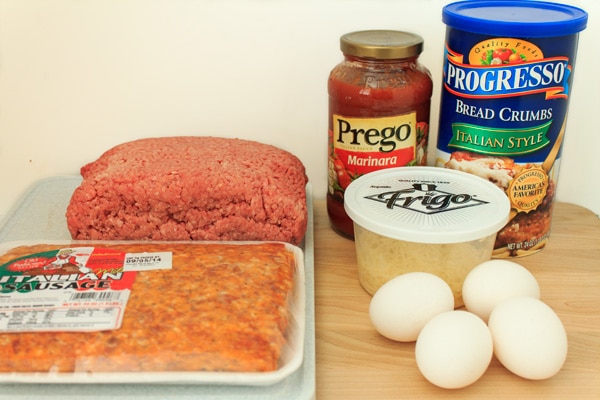 Slow Cooker Meatballs Recipe
INGREDIENTS:
2lbs Ground Beef (I used 90/10)
12OZ Italian Sausage (buy bulk or remove from casing –spicy, mild, pick your favorite!)
4 Eggs
1 1/4 Cup Italian Breadcrumbs
1/4 Cup Parmesan Cheese (shredded)
1/2 TSP Garlic (super fine fresh mince or powder)
2 TSP Each Salt & Pepper (or adjust to taste)
2 Jars Marinara Sauce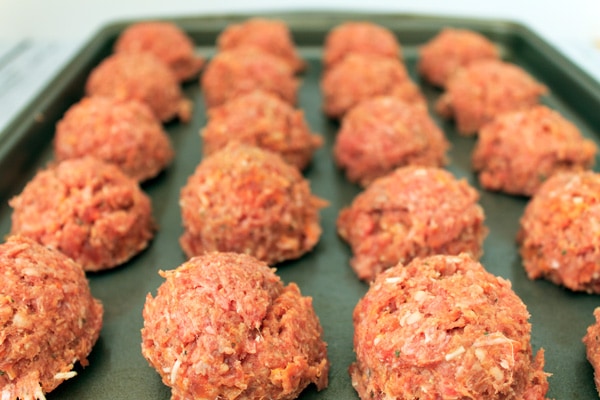 DIRECTIONS:
Pre-heat oven to *425. In a large mixing bowl, combine beef, sausage, eggs, breadcrumbs, cheese, garlic, salt and pepper. Now, I take off my rings and really get in there good and mix with my hands. It's how grandma did it, so it's how I do it. Don't worry, there's plenty of soap and water to wash up! This makes 45-50 meatballs so you'll want to lightly spray 2 baking sheets. To form meatballs you can either eyeball and roll the size of golf balls or use a small ice cream scoop. Either way, you want them all to be the same size. Drop on baking sheets about 1 inch apart. Place on top rack of oven. Bake for 10 minutes, flipping each over 1/2 way through. You just want to make sure the outsides are browned. They will finish cooking in slow cooker. Go ahead and set that on low. When meatballs are browned, place them in your slow cooker and cover completely with sauce. Cover and let those babies cook for 4 hours. Your house smells pretty yummy now, huh?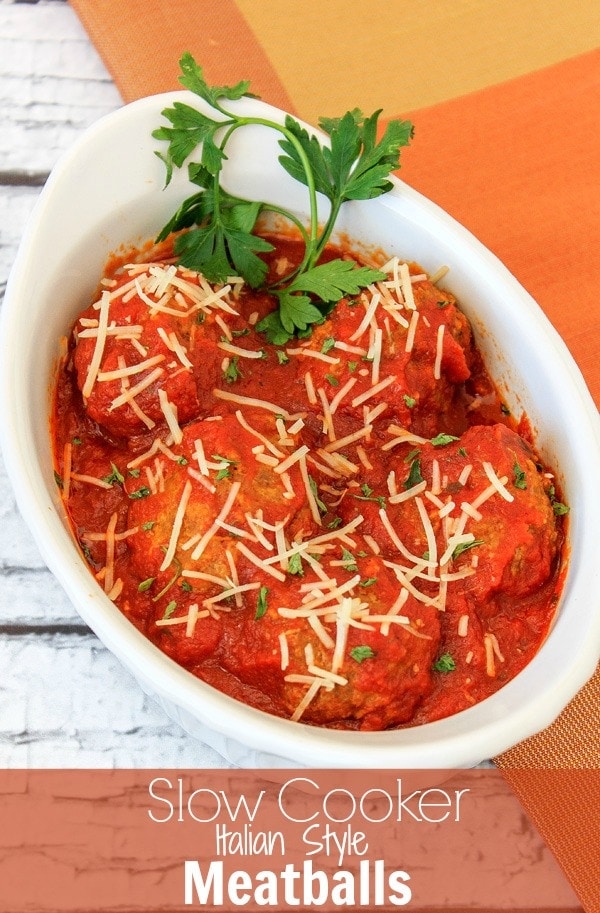 These are great for any party appetizer. Just poke each with a fancy, schmancy toothpick and your guests are set. To serve as a main dish, plop a few on some pasta or make some awesome meatballs subs. We make a whole batch and freeze about 1/2 of them prior to cooking and come out with 2 great family meals. ENJOY!
Next time you're watching the Bears, think of me. I'll be popping a few in my mouth right along with ya!
Have you ever made Slow Cooker Meatballs?
Rainbow Crumbs for You
Weekly newsletter with our latest posts and shenanigans.